Bathtub Resurfacing In Charlotte NC
Is your bathtub stained, cracked or chipped, or simply outdated? Replacing your bathtub can cost over $10,000 dollars and can leave you without use of your bathroom for days or weeks during the project. Renov8 can give your bathroom a fresh look fits your needs at a fraction of the cost with our bathtub refinishing service. Get a free quote on bathtub refinishing in Charlotte by calling us at 704-807-9764 or click the button below to contact us online.
Choose Renov8 For Bathtub Resurfacing, Reglazing & Bathtub Refinishing In Charlotte NC
Your bathtub is a major component of your bathroom. If your bathtub is outdated or dilapidated it can ruin the aesthetics of the entire room. In the past, you either had to replace your bathtub or live with it, but you have other options today. Renov8 has been providing bathtub resurfacing in Charlotte, to both commercial and residential customers for over a decade. We can work with porcelain, acrylic, fiberglass, iron, and just about any other material that your bathtub is made out of. It doesn't matter if you have a modern tub or a classic claw foot bathtub, our team of bathtub resurfacing specialists have you covered. Get a quote on our bathtub resurfacing in Charlotte and see how much money you can save over the cost of replacement.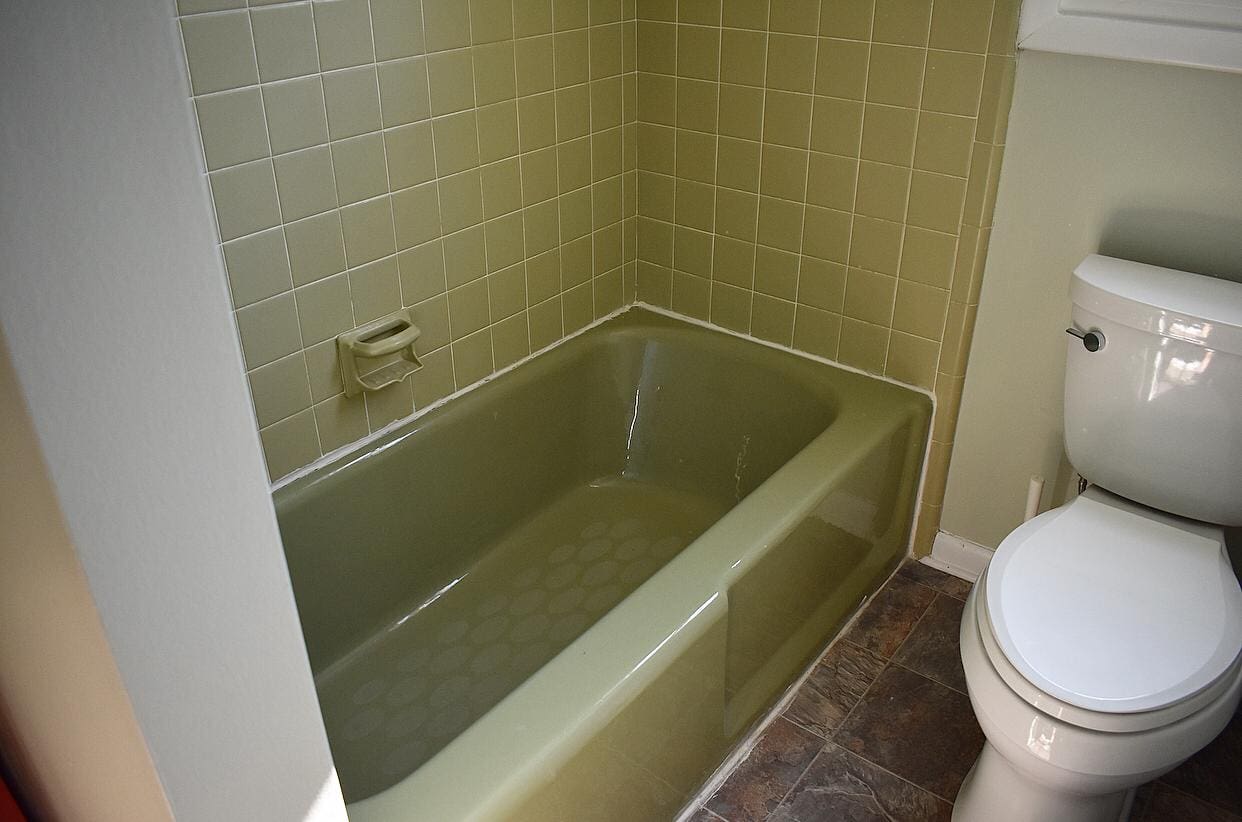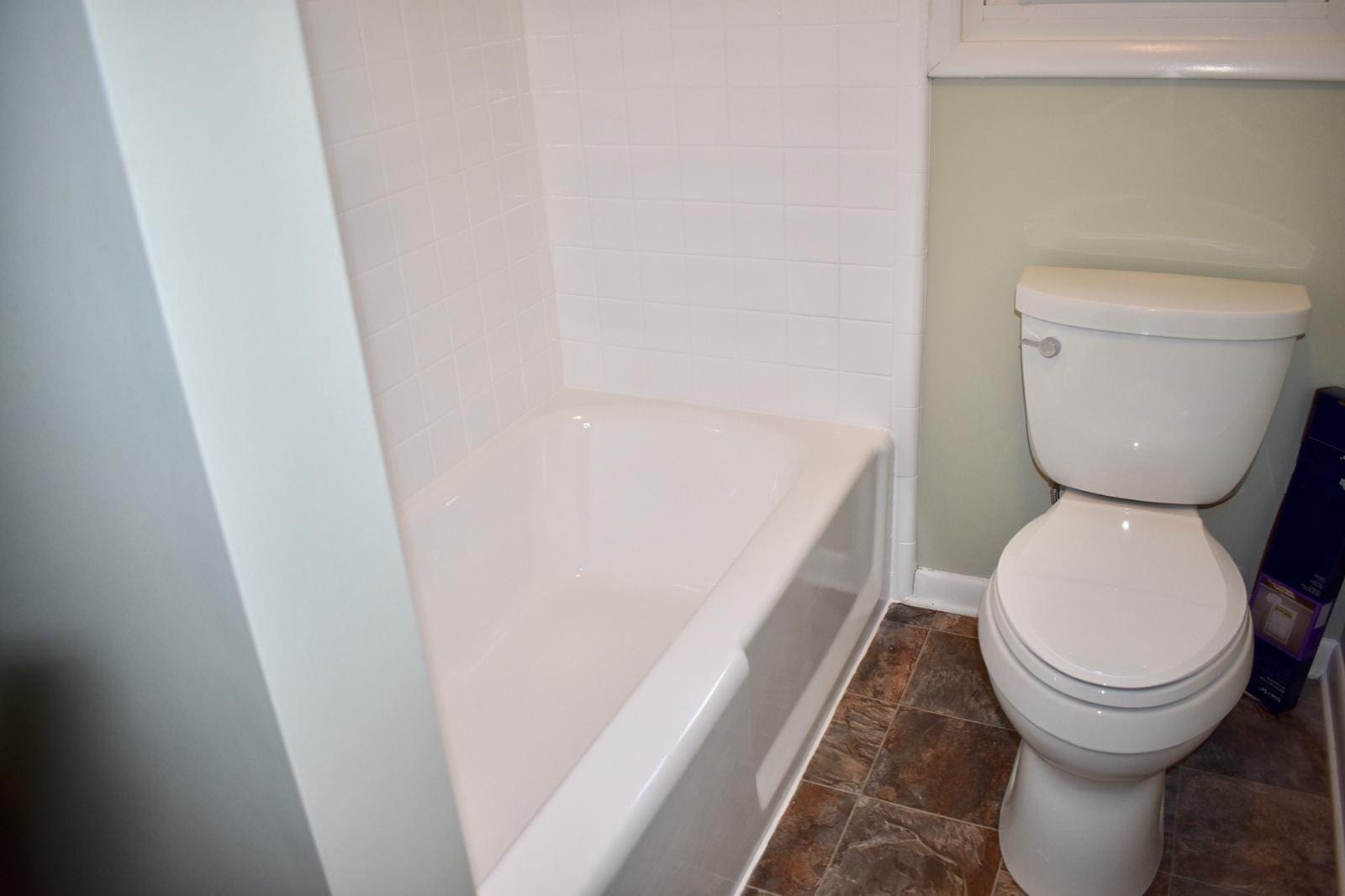 Should You Replace Or Refinish Your Bathtub in Charlotte?
On the high end, a bathtub can cost $10,000 dollars to replace, but on average it cost's just above $3,000 dollars. Replacing your bathtub also means finding a tub that fits the dimensions of your current bathroom or hiring a plumber & contractor to make the new bathtub fit. The process can take days or weeks and may leave you without the use of your entire bathroom during the course of the project, which can be more than just a minor inconvenience in some cases. However, if you are looking for new functionality for your bathtub, such as jets or a larger area for bathing, replacement is the only option.
Refinishing your bathtub is a completely different experience. We work on your existing bathtub, which means there is less mess and less hassle. Often times our projects are complete in under 48 hours, meaning you don't have to be without the use of your bathroom for a long time. When we refinish your bathtub in Charlotte, we can change the texture, color, and the entire look and feel, without having to get a plumber involved. The best part is, we can refinish your tub for over 50% less than the average cost of replacing your bathtub. Talk to our Charlotte bathtub resurfacing experts and get a quote today.
Renov8 Provides Residential & Commercial Bathtub Refinishing in Charlotte NC
Renov8 has been serving the Charlotte area for over a decade. We provide our Charlotte bathtub resurfacing to both residential & commercial clients. There is not project too big or too small for us to take on, as we have worked with hotels, apartment complexes, and single family homes. We have the experience and knowledge you want to refinish your bathtub. If you have a style in mind, we can work with you to transform your bathtub to your specifications, but if you don't we can work with you to figure out the right style to fit your taste. If you want a new look for your bathroom, choose Renov8.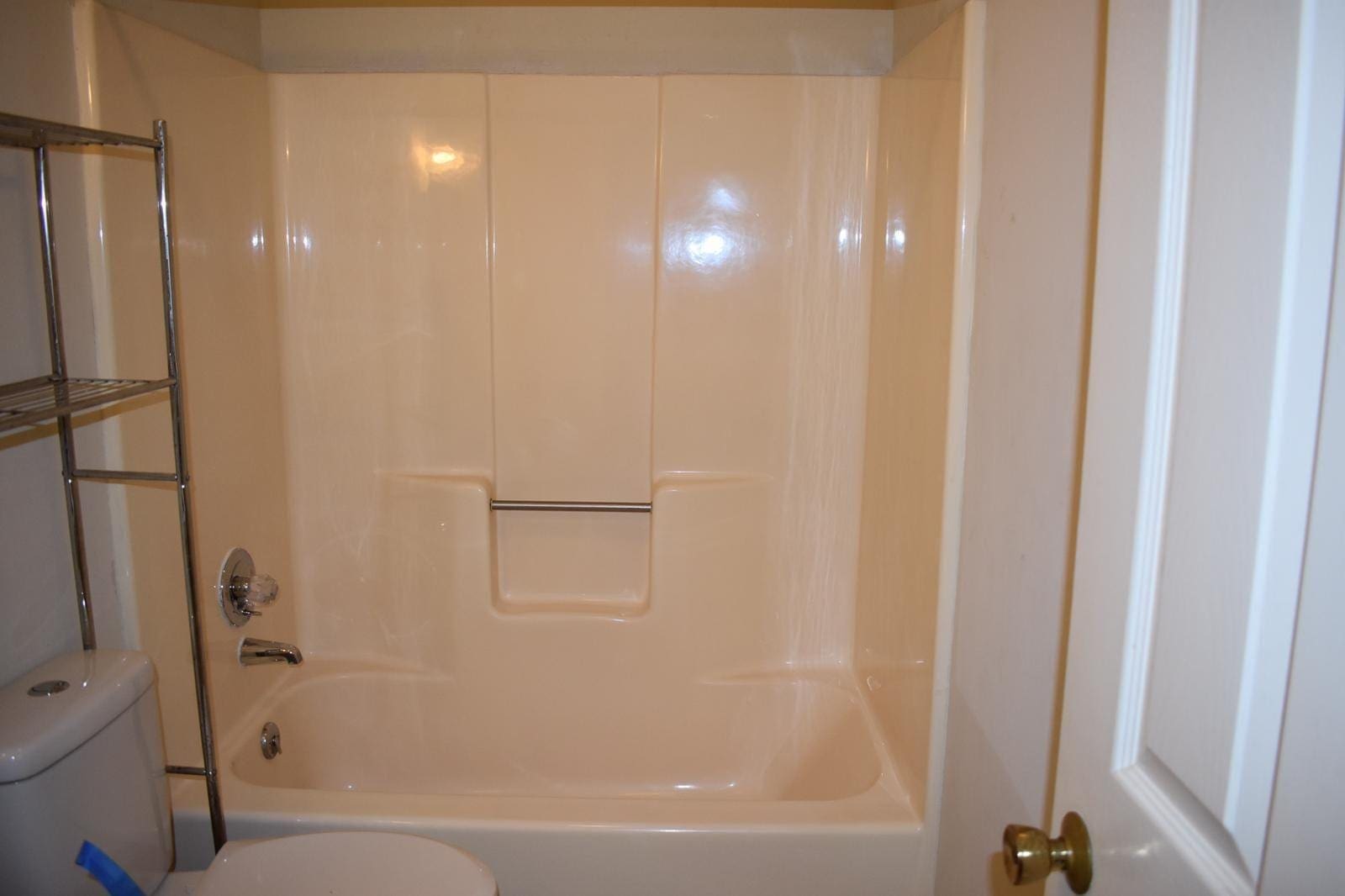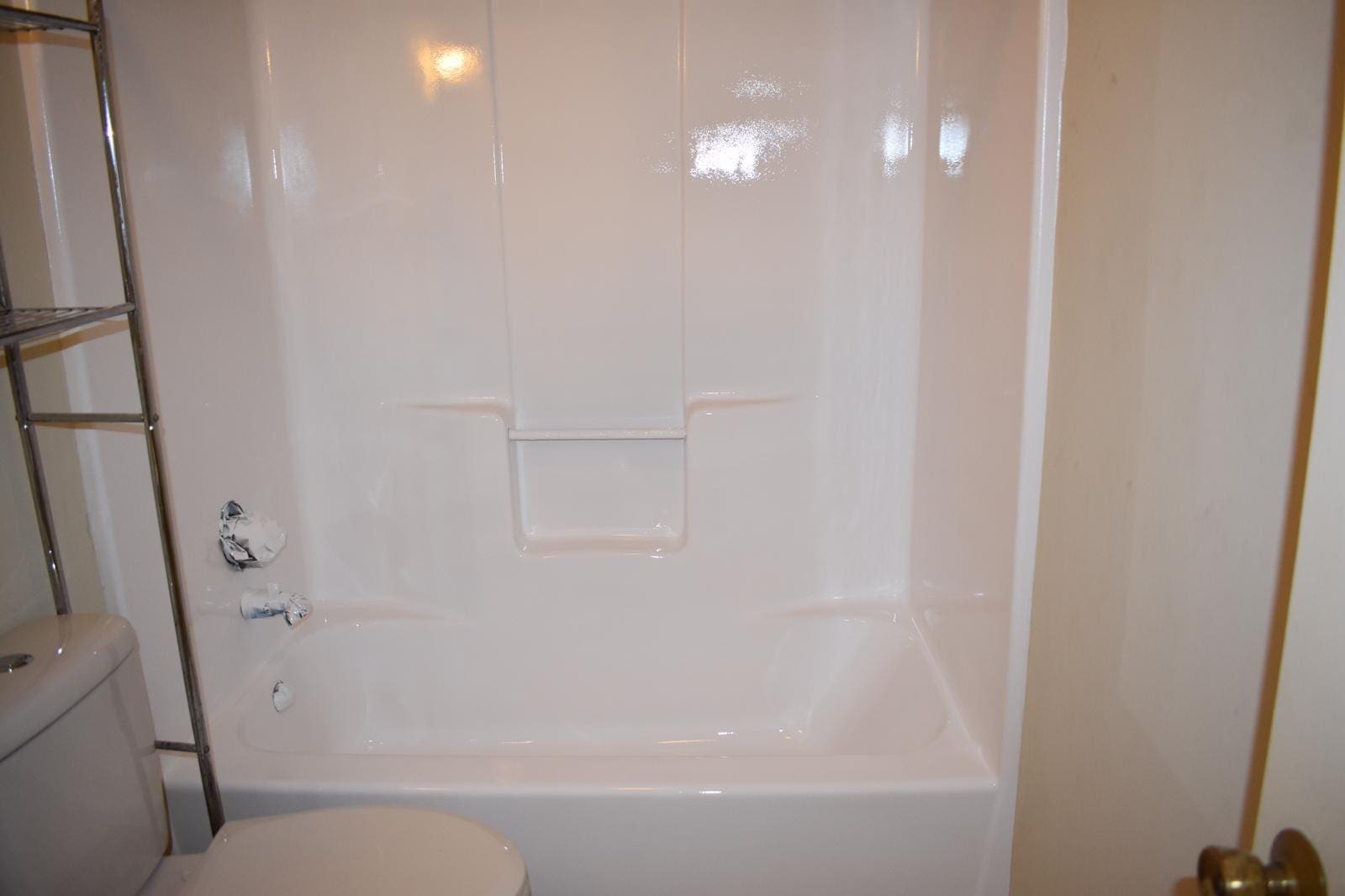 Contact Renov8 For Bathtub Resurfacing & Bathtub Refinishing in Charlotte
A beautiful bathtub can really tie together the overall appearance of your bathroom, but if your bathtub is outdated, it can just as easily ruin the look of your bathroom. Because the cost of replacing your bathtub is so time-consuming and expensive, many people put the project off for an indefinite period. Bathtub refinishing in Charlotte, on the other hand, is inexpensive and can often be finished in less than a day. Having a stylish, like new bathtub can also increase the value of your home, making bathtub refinishing a great option for those looking to sell their homes. Of course, Renov8 offers more than just bathtub refinishing in Charlotte, we have a wide variety of other refinishing services that we provide. We offer countertop refinishing,  sink refinishing, shower tile reglazing, grout cleaning service, cabinet resurfacing, fiberglass shower reglazing, wall tile & floor tile refinishing, tile crack & chip repair, vanity resurfacing, and refinishing for almost any other surface in your kitchen or bathroom.
We provide our refinishing services in both the Charlotte & Raleigh metropolitan areas. In Charlotte, our service area includes Matthews, Concord, Davidson, Indian Trail, Harrisburg, Kannapolis, Gastonia, Mount Holly, Pinehall, Waxhaw, Stallings, and beyond. In Raleigh we serve the triangle, including, but not limited to: Raleigh, Cary, Durham, Chapel Hill, Apex, Wake Forest, Holly Springs, Fuquay Varina, Knightdale, Morrisville, Carrboro, Mebane, Garner, Smithfield, Clayton and beyond. For a free estimate on bathtub refinishing in Charlotte, call us at 704-807-9764 or contact us online for a quick response!
Contact Renov8 Refinishing Charlotte NC For In Charlotte