Fiberglass Bathtub & Fiberglass Shower Repair Charlotte NC
Fiberglass is a durable and long lasting material, which is one of the reasons that it is so common to find fiberglass bathtubs & showers. However, durable doesn't mean indestructible, which can sometimes lead to holes, cracks or chips. Fiberglass showers can also become stained or discolored after years of use, making them less attractive. Replacing your bathtub is expensive, time consuming, and even before the project begins can cause a headache trying to find a unit that fits the dimensions of your bathroom. Having your fiberglass shower refinished in Charlotte is fast, affordable, and can give you a shower that has a brand new look and feel. Get a free estimate for fiberglass shower resurfacing in Charlotte today.
Why Replace When You Can Have Your Fiberglass Shower Refinished in Charlotte?
When you replace your fiberglass shower or bathtub costs thousands of dollars, with the average being somewhere around $4000. This expense can make it difficult to switch out an old, worn out fiberglass shower unit. However, if you are still happy with how your shower or bathtub functions, you just want it to refresh it's original beauty or update to a new look and feel, then you should consider refinishing instead of replacement. Below are a few benefits you'll find from fiberglass shower resurfacing in Charlotte:
Better For The Environment: When you replace your fiberglass shower or bathtub, the old unit has to go somewhere. Usually this means it ends up in a landfill or at the dump. Renov8 works on your existing fiberglass shower, which equates to less waste and it being a more eco-friendly alternative.
Get The Job Done Quickly: Replacing your fiberglass unit requires prep work, removal of the old unit, and could potentially involve a plumber to install the new unit. This means you could be without the use of your shower or bathtub for weeks or longer. Fiberglass shower resurfacing in Charlotte can be done is as little as 24 hours, meaning you can use the shower quickly after we begin work.
Get The Look & Style You Want: When we refinish your fiberglass shower in Charlotte, you can choose the color, texture, look and feel of your unit. It also gets rid of any cracks, holes, chips or stains on your current unit.
More Affordable Than Replacement: Why spend thousands replacing your shower when you can save a lot of time, get the look you want, and save 50% or more over the cost of replacement?
Residential & Commercial Fiberglass Shower Resurfacing In Charlotte NC
Renov8 has been providing fiberglass shower repair & resurfacing in Charlotte for over a decade. We work with both residential and commercial customers and are equipped to handle multiple units at a time. It doesn't matter if you have a hotel that needs 50 showers to be resurfaced or a homeowner with 1 fiberglass shower, our team provides the same high quality level of work to all of our customers. Contact our fiberglass shower refinishing professionals in Charlotte today for a free estimate and have a new looking shower in a matter of days.
Shower Refinishing Projects By Renov8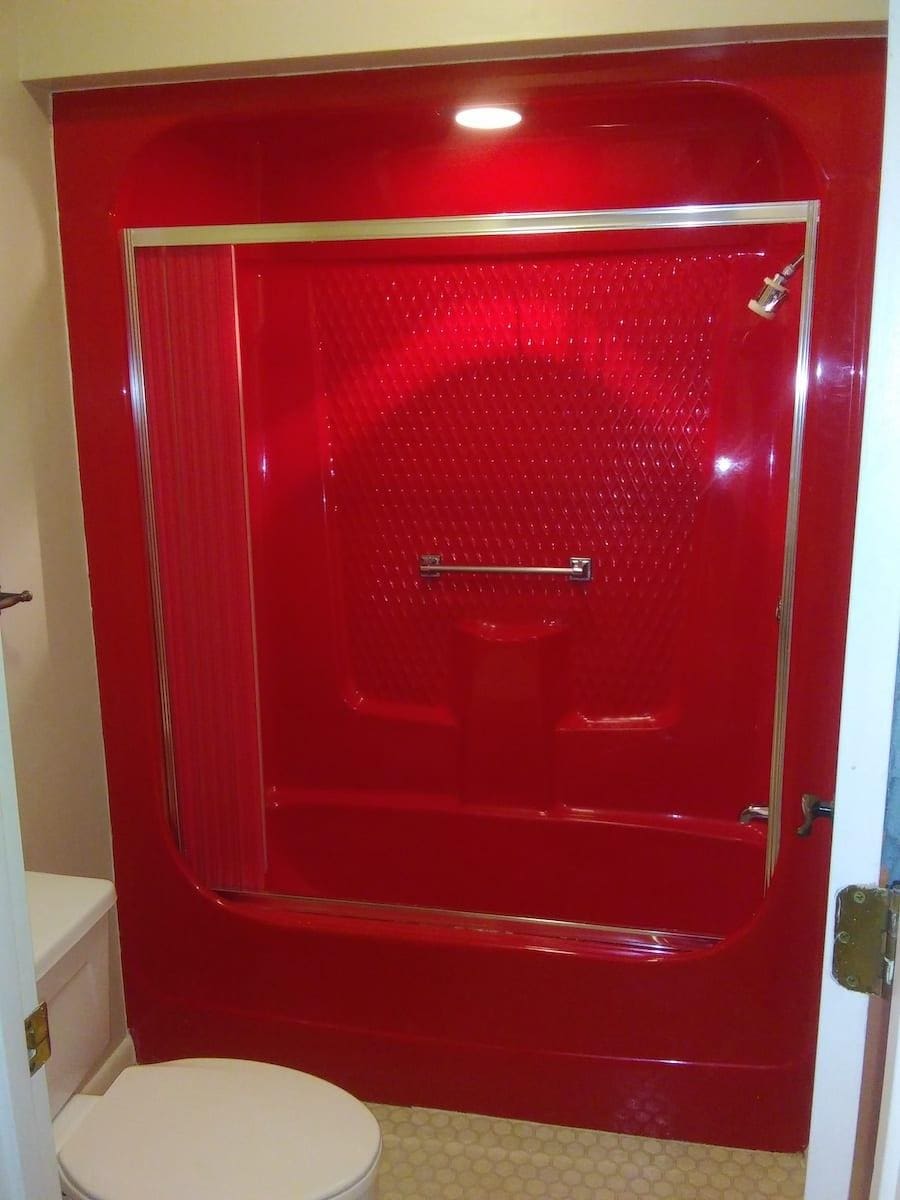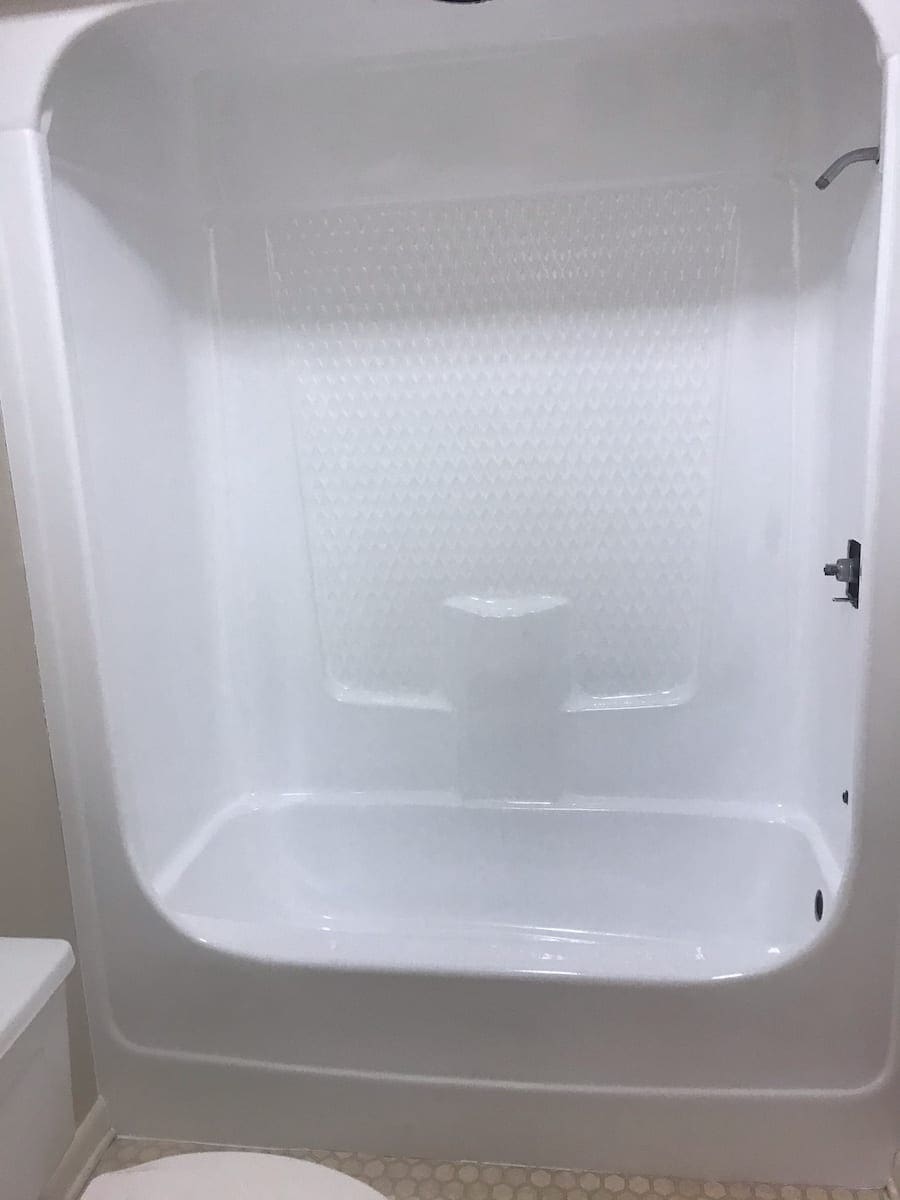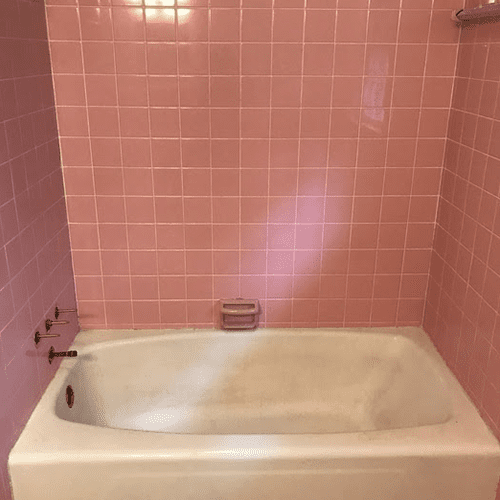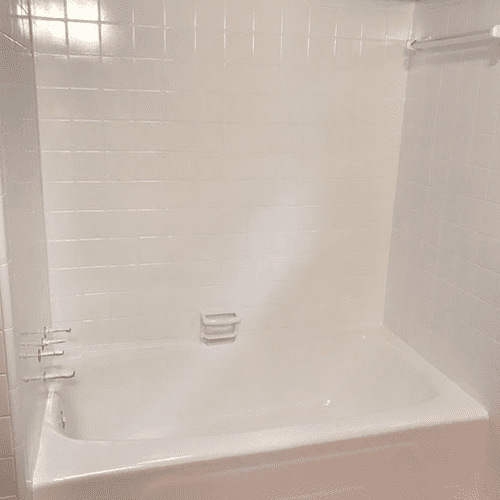 Contact Renov8 Refinishing Charlotte NC For Shower Refinishing In Charlotte