Surface Crack & Surface Hole Repairs in Charlotte
If you have chips or cracks in your toilets, bathtubs, cabinets, fiberglass showers, or tiles, anywhere in your home or business, Renov8 can help. We work with residential and commercial customers in Charlotte to provide high quality chip, hole & crack repair for hard surfaces. We make your surfaces look like new again, at a fraction of the cost of replacing them. When we refinish your hard surfaces, not only do we repair the cracks and chips, we can remove stains and also change the color and style of most of the surfaces found in kitchens and bathrooms. Our crack & chip repair services are usually done in a fraction of the time as getting them replaced as well, which means you don't have to go without the use of your kitchen or bathroom for weeks.
Why Choose Renov8 For Professional Crack & Chip Repairs in Charlotte?
Repairing cracked or chipped surfaces, like bathtubs, cabinets, fiberglass showers, or countertops isn't easy. You may have discoloration, burns, or stains on those surfaces as well, which can make an otherwise beautiful bathroom or kitchen, look terrible. If it only affected how your property looked, it might be easy to overlook, but cracks in your sinks or bathtubs can lead to water damage, tile cracks can lead to minor injuries, and these damaged surfaces can also lower your property value. If you are considering selling your home, getting your cracked and chipped surfaces repaired in Charlotte  is affordable and can be a great investment. Give our experts a call and we will check out the damage and give you an estimate on the cost of repairs.
Residential & Commercial Cracked Tile & Surface Repair in Charlotte
Renov8 is equipped to handle any size crack & chip repair job that you may have. We work with both residential & commercial customers, such as apartment complexes and hotels, to make every unit shine like new again. We can help you restore the beauty of fiberglass, Formica, tile, porcelain and other cracked or chipped surfaces that need cracks and chips repaired in Charlotte. Contact our Charlotte office at 704-807-9764 or contact us online to get a free estimate on your cracked or chipped surface repair in Charlotte, NC
Crack & Chip Repairs Projects By Renov8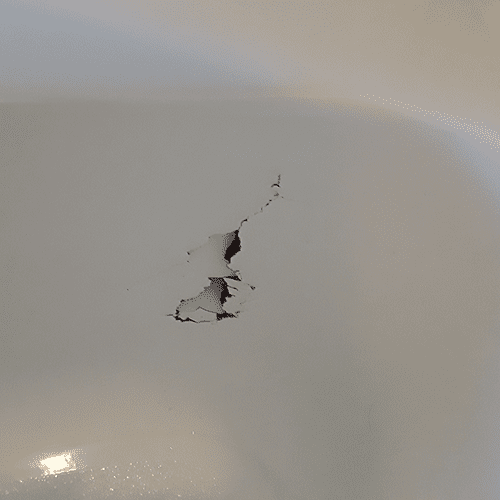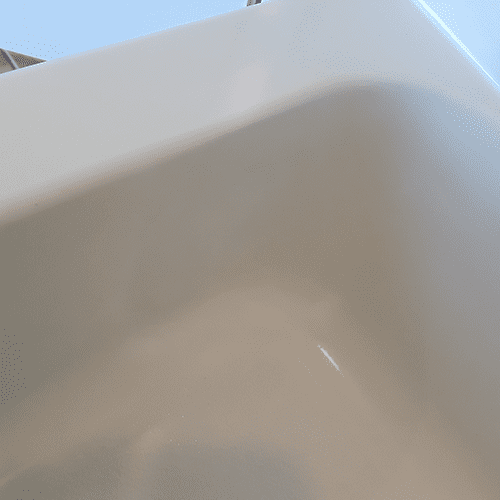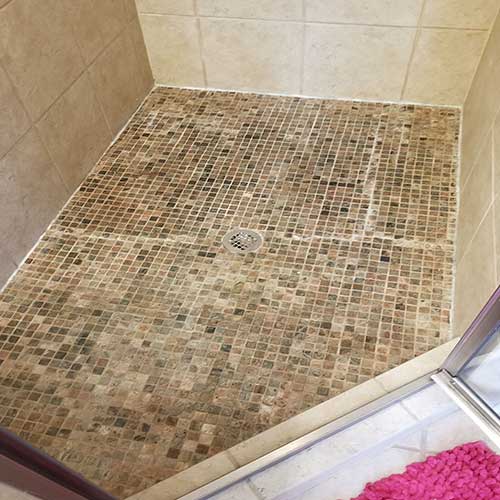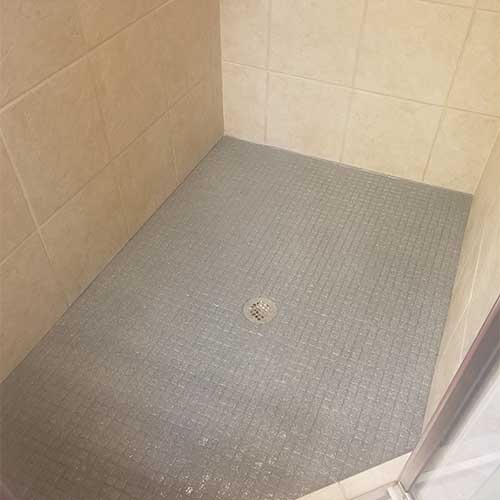 Contact Renov8 Refinishing Charlotte NC For Crack & Chip Repairs In Charlotte
Cracks & chips in your tile or other hard surfaces in your kitchen or bathroom can decrease your property value and make your home less beautiful. Renov8 provides surface refinishing, for most common materials found in your kitchen or bathroom, which can restore the beauty of these surfaces. We can take your old tile, bathtubs, fiberglass showers, countertops, and cabinets and give them a fresh new look, color & texture, while repairing any damage along the way. Our surface repair in Charlotte can often be done in less than a day, and at a fraction of the cost of replacement. Talk to our surface refinishing experts about Shower Refinishing, Sink Refinishing, Bathroom Remodeling, Counter Refinishing, Vanity Top Refinishing, Grout Cleaning, Bathtub Refinishing, Tile Refinishing, Cabinet Refinishing, and Crack & Chip Repairs For a free estimate on chip & crack repair in Charlotte, contact us online of give us a call at 704-807-9764