Crack & Chip Repairs Raleigh NC | Renov8
The surfaces in your kitchens or bathrooms can get chipped or cracked over time. Renov8 can help you repair floors, tile, sinks, bathtubs, showers or any other common materials found on the surfaces in these rooms. Instead of playing $1000's for replacing your cabinets, counters, showers, sinks, let Renov8 give you a free estimate on the cost of repairing chips & cracks in Raleigh. 
Surface Crack & Chip Repair in Raleigh NC
There are a number of surfaces in your home that may become cracked or chipped. Showers, toilets, cabinets, counters, flooring, tiles, bathtubs, and other surfaces in your home may develop nicks & scratches which can reduce their aesthetics. Renov8 can help you get rid of ugly cracks and chips by refinishing Formica, tile wood, fiberglass, acrylic, or other materials that these sources are commonly made from. Our refinishing services can get rid of stains while repairing any chips & cracks that may have developed. We can also change the look or feel of these structures as well. Contact Renov8 for surface crack & chip repair in Raleigh NC.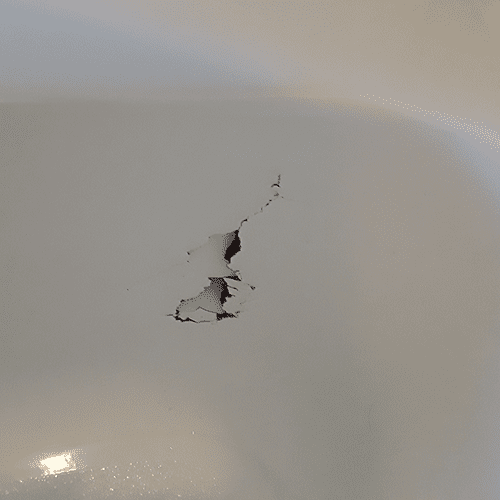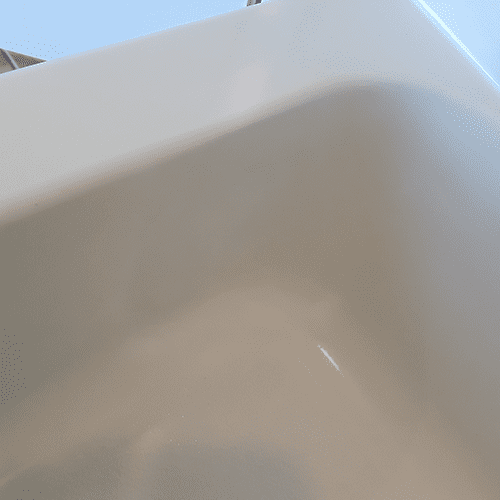 Professional Chip, Crack, Stain & Hole Repair in Raleigh
If you are a homeowner, you may know what it's like to accidentally crack a cabinet or fiberglass shower. Doing the damage is often a lot easier than making the repairs. A hole in your bathtub or sink can ruin their functionality. Stains and discoloration can ruin the look of your entire room. Fortunately, Renov8 can help. It doesn't matter if it's a surface in your bathroom or kitchen, Renov8 can help repair stains, scratches, cracks, discoloration, burns or many other surface level damages found in your kitchens or bathrooms. When you give us a call, we will assess the situation and let you know the options you have before repairing the surface damage in your home.
Residential & Commercial Tile Crack Repair in Raleigh
When the tile in your bathroom or kitchen cracks or chips, you don't have to replace the tile, Renov8 provides tile chip repair in Raleigh & the triangle. When you have chips or cracks in your porcelain, fiberglass, tile, wood, metal, acrylic, Formica, or other common household surface materials, they can be resurfaced and repaired at a fraction of the cost of replacement. We work with residential & commercial customers on homes & businesses throughout the Triangle area to repair these surface cracks, chips, holes, or other damage that you may find on your tiles or other surfaces. Give us a call at 919-780-7143 for a free estimate on tile crack repairs in Raleigh, NC
Contact Renov8 For Tile Hole, Chip & Crack Repair Raleigh NC
Do you have chipped or cracked surfaces in your bathroom or kitchen that are ruining the looks of your property? Cracks & holes in your bathtub, toilet, shower, or sinks can ruin the functionality of those items. Cracks in your floor can lead to injury if not addressed.  While it is possible to replace these items, it is often an expensive endeavor that can take a while. Renov8 can repair those crack, holes, chips or other blemishes at a fraction of the cost of replacement and in less time.  Our services don't just include chip & crack repairs, we also provide vanity resurfacing, shower refinishing, bathtub resurfacing. countertop resurfacing, wall & floor tile reglazing, fiberglass shower refinishing. cabinet refacing, sink resurfacing, grout cleaning and more. To get a free estimate on your crack or chip repairs in Raleigh, Apex, Durham, Clayton, Carrboro, Garner, Fuquay Varina, Smithfield, Wendell, Knightdale, Cary, Chapel Hill, Wake Forest Garner, and throughout the greater Charlotte metropolitan area, give us a call at 919-780-7143 or contact us online.