We Refinish Bathtubs In Raleigh & The Triangle
Are you frustrated with your current bathtub? Renov8 provides deep-cleaning & refinishing for bathtubs for both both residential and commercial bathrooms. Our tub refinishing services in Raleigh address a wide number of bathtub problems, including:
Cracked tubs, chipped tubs, and any other damages or issues
Dirty or stained tubs that are impossible to clean
Outdated tiling and/or tacky paint colors or any discoloration in general
If you have an old clawfoot tub in your house, we can also help in restoring its original charm and beauty. Our bathtub repair services & bathtub refinishing services in Raleigh & The Triangle are the best in the area. The type of bathtub that needs to be refinished doesn't matter. We have fiberglass tub repair in Raleigh, as well as, porcelain, acrylic, ceramic, and laminate; the materials don't matter, we provide great transformations every single time.
Our Raleigh Bathtub Refinishing Process
Here at Renov8, we work with all types of bathtubs, from modern fiberglass tubs to old porcelain tubs. Unlike other companies, no matter your bathtub or requirements, all our bathtub refinishing projects include the following:
Removing old caulk
Setting up of ventilation system
Removing body oils, scum, dirt, grime, and mineral deposits from the tub
Repairing all chips, cracks, water damage, and other kinds of damage
Installation of a bonding agent for the glaze
Applying multiple applications of resin primer and acrylic urethane glaze
Cleaning of work area which may include fixtures, framing, walls, floors, drywall, plumbing, and the tub itself.
Benefits Of Restoring Your Old Bathtub In Raleigh
Save Money – Replacements can cost thousands of dollars – thousands that could be channeled into your savings or another renovation project. On the other hand, most replacement jobs can save you up to 75% on costs, thanks to a reduced need for materials and labor.
Reduce Downtime – Bathtub replacements can take anywhere from a few days to a few weeks, depending on how extensive the work is. In contrast, bathtub resurfacing in Raleigh NC can be completed in just one or two days – a great option for businesses who need a quick turnaround time to better serve their customers, or even just for homeowners who want fast and efficient service.
Extend Your Bathtub's Lifespan – With proper care and maintenance, a reglazed and resurfaced bathtub can last another 10-15 years. This effectively doubles the original bathtub's lifespan, saving you a lot of time, money, and effort in the long run.
Gorgeous Results – Resurfacing can look as good, or better, than a replacement – especially since you can change the appearance of your tub with many color choices and ceramic tile options. No one will be able to tell that it's a reglazed tub. That's the Renov8 guarantee!
Bathtub Refinishing Projects By Renov8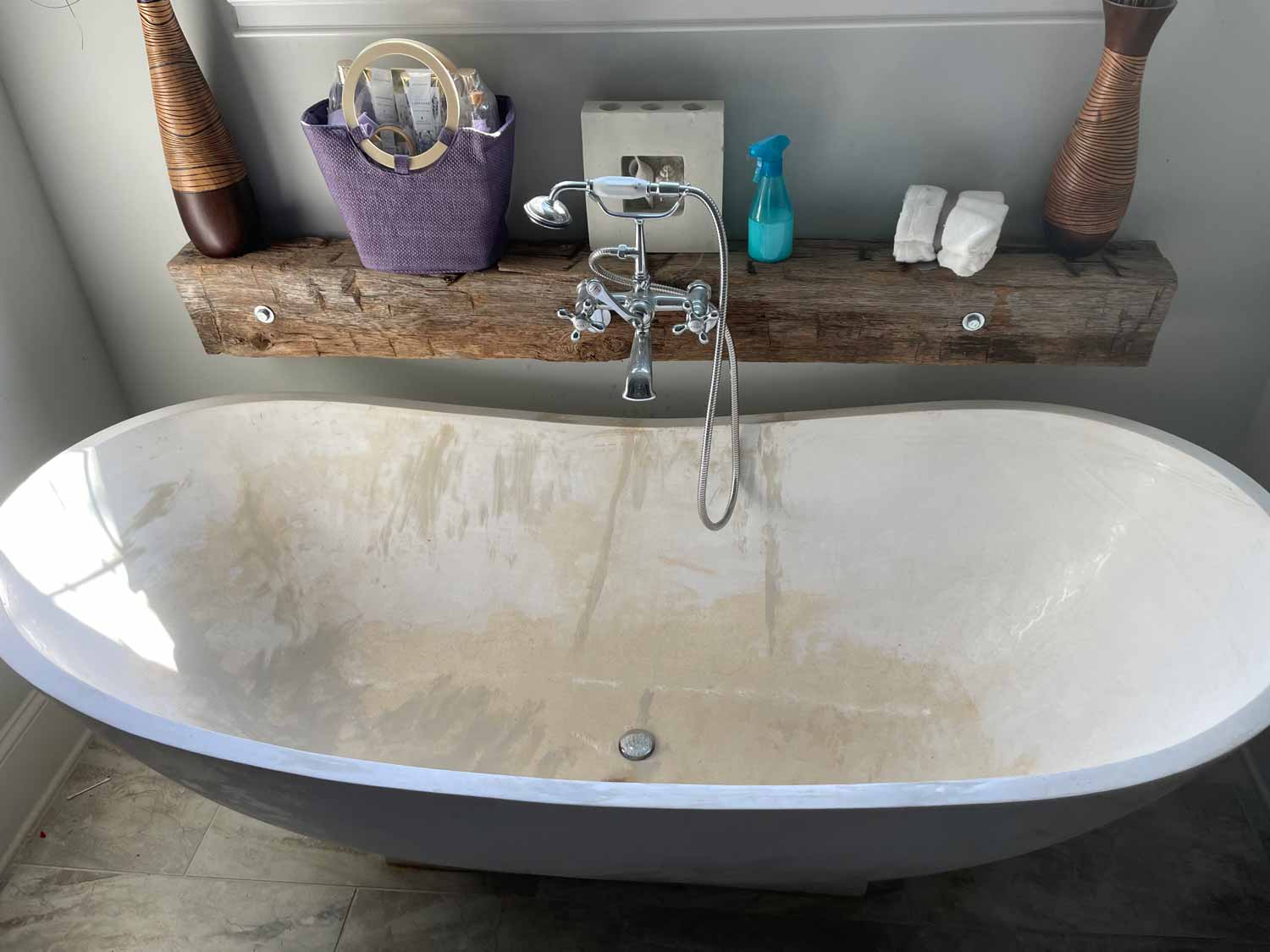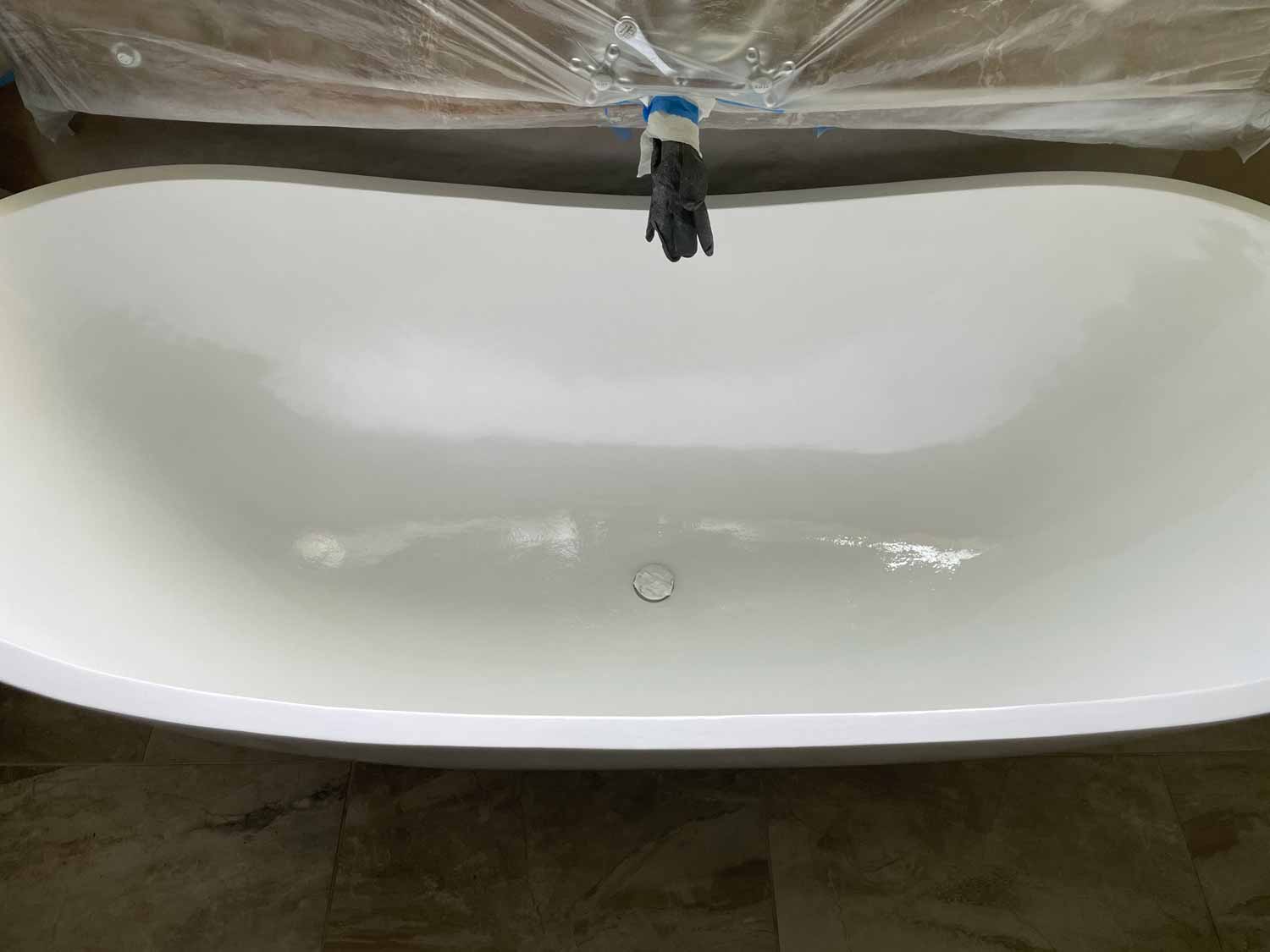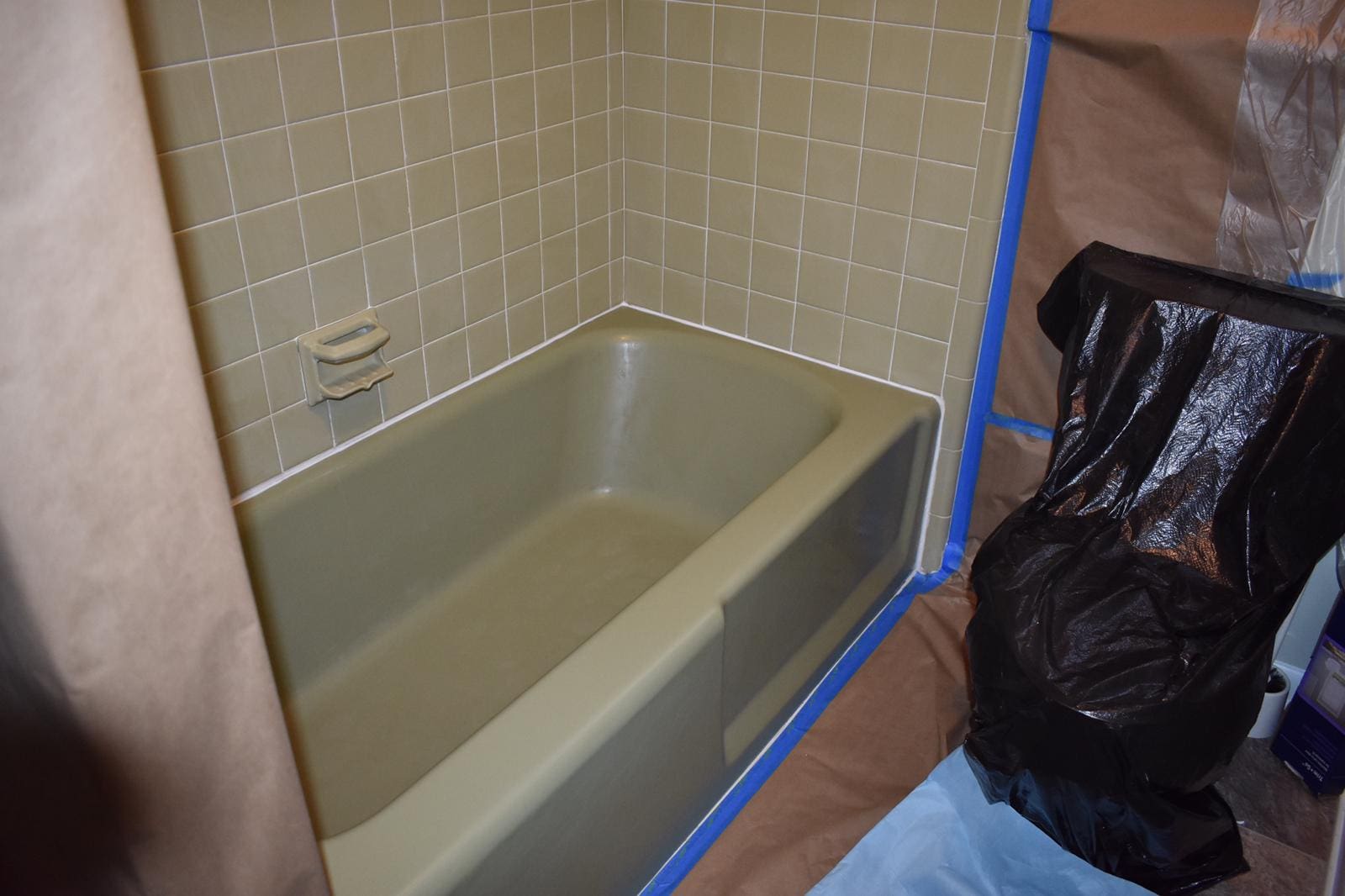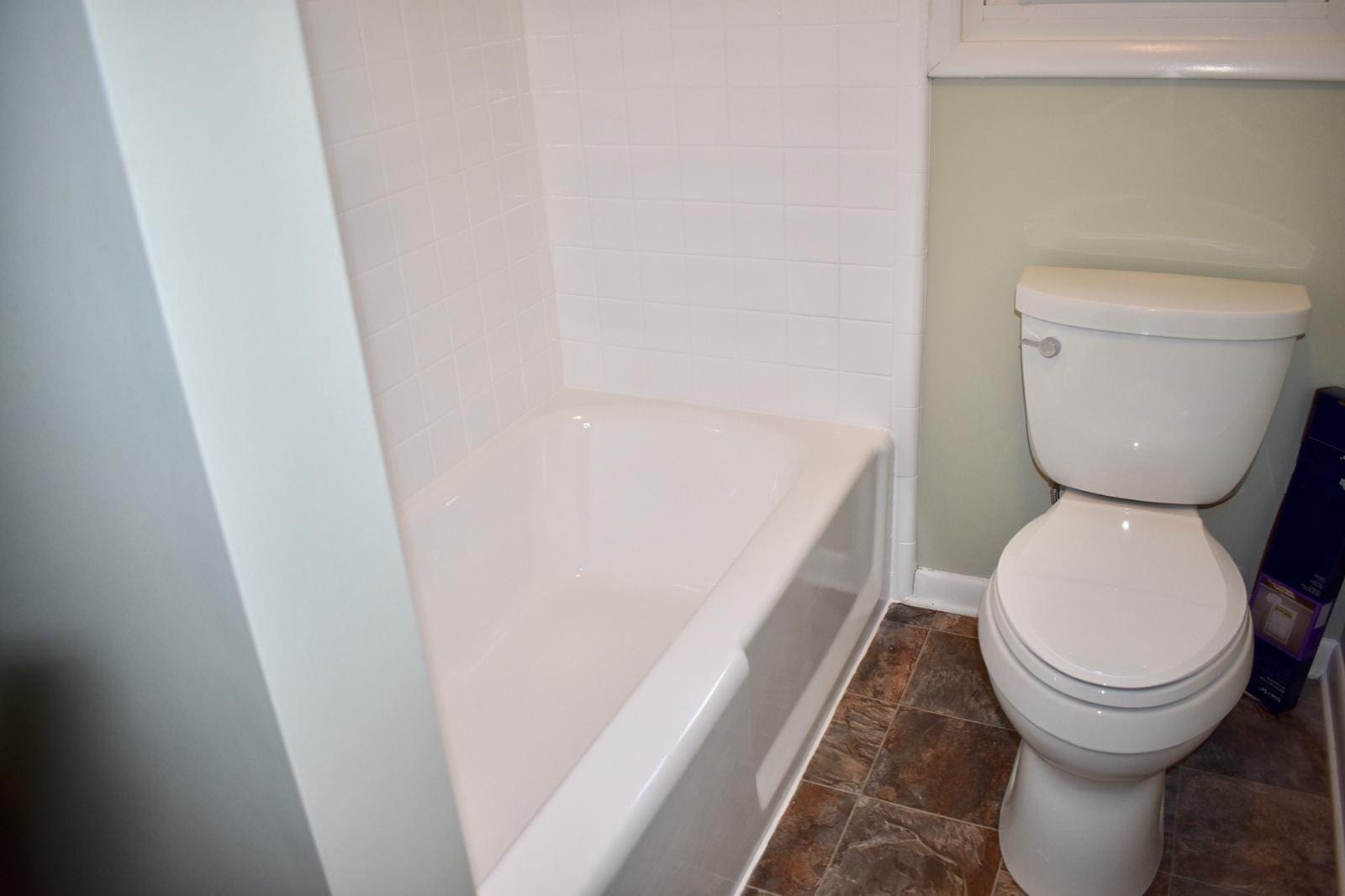 Contact Renov8 Refinishing Raleigh NC For Bathtub Refinishing In Raleigh
Your bathtub can really tie together the look of your entire bathroom, but when your bathtub becomes stained, faded, or simply outdated, it can make an otherwise beautiful bathroom look terrible. Many people don't know that they can have their Raleigh bathtubs refinished, and think about replacing their bathtubs only to find that bathtub replacement can cost $3000 or more. At Renov8 we can refinish, resurface, recolor, or reglaze your bathtub in Raleigh for a fraction of the cost, with much faster results. We don't just resurface bathtubs, we can repair or refinish almost any surface in your bathroom or kitchen. This includes Tile Refinishing, Shower Refinishing, Grout Cleaning, Bathtub Refinishing, Cabinet Refinishing, Crack & Chip Repairs, Sink Refinishing, Counter Refinishing, and Vanity Top Refinishing and more! If you are looking for bathtub refinishing in Raleigh, give us a call at 919-780-7143 or contact us for a free estimate today.