Bathroom Surface Repairs in Raleigh NC
The surfaces in your bathroom can take a beating, especially since bathrooms see a lot of use on a daily basis. Bathroom tiles, showers, tubs, vanity tops, cabinets and other surfaces are often chipped, cracked, have holes, become stained or scratched. As you probably already know, refinishing your fiberglass shower or porcelain sink can save you a lot of money, but it also saves you a lot of time. Replacing different surfaces can leave you without the use of your bathroom for days or weeks as the work is done, while our service is usually done in less than a day. you can your shower, bath, or sink right up until we arrive because we can work with wet surfaces. Renov8 provides bathroom surface crack & chip repairs for most materials that bathroom surfaces are made out of, including:
Fiberglass
Porcelain
Enameled Steel
Acrylic
Cultured Marble
Granite
Ceramic
Formica
Wood
And More
Cracked, Stained Or Chipped Kitchen Surface Repairs in Raleigh
It's been said that the kitchen is the heart of your home, that's because most people in your household will go into your kitchen at least once a day. It's the place where families gather for game nights, kids learn to cook, families share meals, and it can even double as a home office. Your kitchen should be a place that is as beautiful as it is comfortable, but with all the activities that take place in your kitchen, accidents are bound to happen. It's not hard to accidentally crack a cabinet or leave scratches on a countertop, and sinks can develop rust stains. Renov8 can repair the majority of surfaces in your kitchen quickly and at a price that won't break the bank. Give us a call, tell us what surface needs to be repaired and we will give you a no-obligation quote on making your kitchen look brand new again.
Chipped or Cracked Tile Repair in Raleigh
Tiles are made to be durable because they have to withstand all of the foot traffic they do on a daily basis. When the tile in your bathroom or kitchen cracks or chips, you don't have to replace the tile, Renov8 provides tile chip repair in Raleigh & the triangle. When you have chips or cracks in your porcelain, fiberglass, tile, wood, metal, acrylic, Formica, or other common household surface materials, they can be resurfaced and repaired at a fraction of the cost of replacement. We work with residential & commercial customers on homes & businesses throughout the Triangle area to repair these surface cracks, chips, holes, or other damage that you may find on your tiles or other surfaces. Give us a call at 919-780-7143 for a free estimate on tile crack repairs in Raleigh, NC
When It Comes To Surface Repairs, Leave It To The Pros
You've no doubt found yourself on our page because you have a chip, crack, hole, stain, scratch, ding, or other unsightly blemish on one or many of the surfaces in your kitchen or bathroom. You may have done a google search for "repair my sink" only to realize that a plumber can't repair a cracked sink. Maybe you tried to paint your bathtub, only to find out that you should probably never paint your bathtub. Repairing or replacing bathroom surfaces on you own can be expensive, take a lot of time, and even make things worse. Renov8 can fix your chipped bathtub or fiberglass shower affordably and have it ready for use (usually) on the same day. Not only does our refinishing fix or repair any damage or blemishes on your surfaces, we can also change the entire look and feel of your kitchen or bathroom at the same low price.
Crack & Chip Repairs Projects By Renov8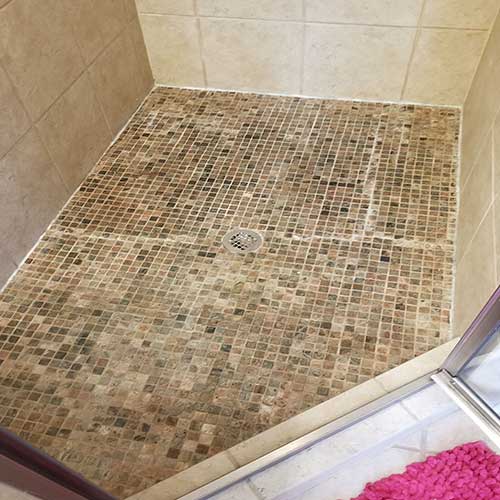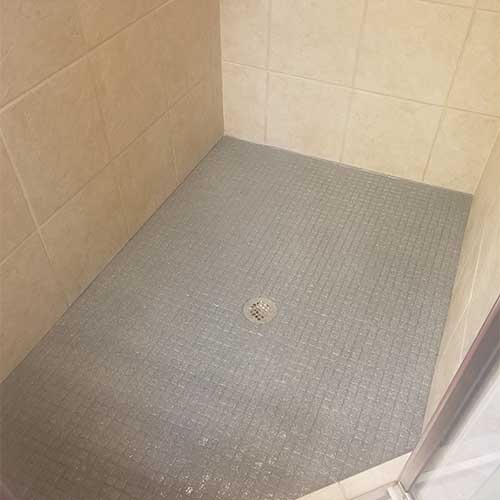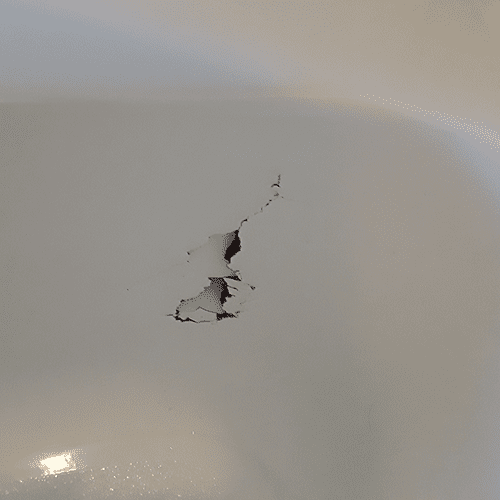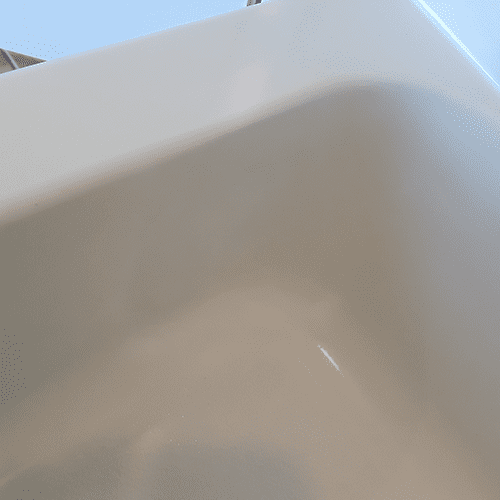 Contact Renov8 Refinishing Raleigh NC For Crack & Chip Repairs In Raleigh
Do you have chipped or cracked surfaces in your bathroom or kitchen that are ruining the looks of your property? Cracks & holes in your bathtub, toilet, shower, or sinks can ruin the functionality of those items. Cracks in your floor can lead to injury if not addressed.  While it is possible to replace these items, it is often an expensive endeavor that can take a while. Renov8 can repair those crack, holes, chips or other blemishes at a fraction of the cost of replacement and in less time.  Our services don't just include chip & crack repairs, we also provide Sink Refinishing, Cabinet Refinishing, Bathtub Refinishing, Vanity Top Refinishing, Counter Refinishing, Shower Refinishing, Grout Cleaning, Tile Refinishing, and Crack & Chip Repairs