Renov8 Is The Trusted Name For Bathtub Refinishing in Cary, NC
A bathtub is often one of the largest, most noticeable structures in a bathroom. This means that if it is outdated, stained, or in disrepair, it can ruin the aesthetics of the entire room. Renov8 has been providing bathtub refinishing & bathtub resurfacing in Cary & the triangle for over 10 years to both residential & commercial clients. We refinish bathtubs made of acrylic, porcelain, cultured marble, fiberglass, cast iron, or any other material your bathtub may be made of. Our trusted Cary bathtub refinishing professionals can give your entire bathroom a new look, at a fraction of the cost of replacing your bathtub. Give us a call at 919-780-7143 or contact us online for a free estimate.
Benefits of Bathtub Refinishing in Cary VS. Bathtub Replacement in Cary
Renov8 Is The Trusted Name For Bathtub Refinishing in Cary, NCReplacing a bathtub is expensive and can take up a lot of your bathroom remodeling budget, leaving you with less for the rest of the project. Many times, people aren't even aware that there are alternatives to bathroom replacement, but you can have your bathtub in Cary refinished at a fraction of the cost of replacing it. Replacing a bathtub can cost upwards of $3000 dollars, while bathtub refinishing in Cary can save you 50% or more. There are a number of other benefits to bathtub refinishing, below are just a few:
Bathtub Resurfacing in Cary is Affordable – Yes, we've already talked about this, but think of what else you could do with the extra money you save on the cost of replacement!
Quicker Results – When we refinish your bathtub in Cary, we are usually done with the project in less than a day. When you replace your bathtub, you may be without use of it for days or weeks.
Less Hassle – Replacing your bathtub means finding a bathtub that fits the dimensions of your bathroom and that also fits the look and feel of your current bathroom. With bathtub refinishing, we give your existing bathtub a new look that fits with your current room. It cuts down on finding a new tub, installing the new tub, removing the old tub…etc.
Better For The Environment – What happens to your old bathtub when you replace it? Chances are it ends up in a landfill. When you refinish your bathtub, you don't have to worry about waste!
Get The Look & Feel You Want – When you replace your tub, you have to find a tub that fits the dimensions of your bathroom, or you have to renovate the whole bathroom to fit a new tub. This may limit the type of look or color your new bathtub can have. Bathtub refinishing doesn't just mean getting rid of stains, we can find a look and feel for your existing bathtub that makes it look fresh and new again.
Choose Renov8 For Residential Or Commercial Bathtub Resurfacing in Cary NC
The Cary bathtub refinishing professionals at Renov8 work with a wide range of customers, from homeowners to business properties, such as apartment complexes and hotel chains. It doesn't matter if you have one bathtub that needs to be refinished or hundreds, we can take on your project. If your bathtubs are dirty, stained, in disrepair or just need a makeover, choose Renov8 for bathtub resurfacing & bathtub reglazing in Cary NC.
Bathtub Refinishing Projects By Renov8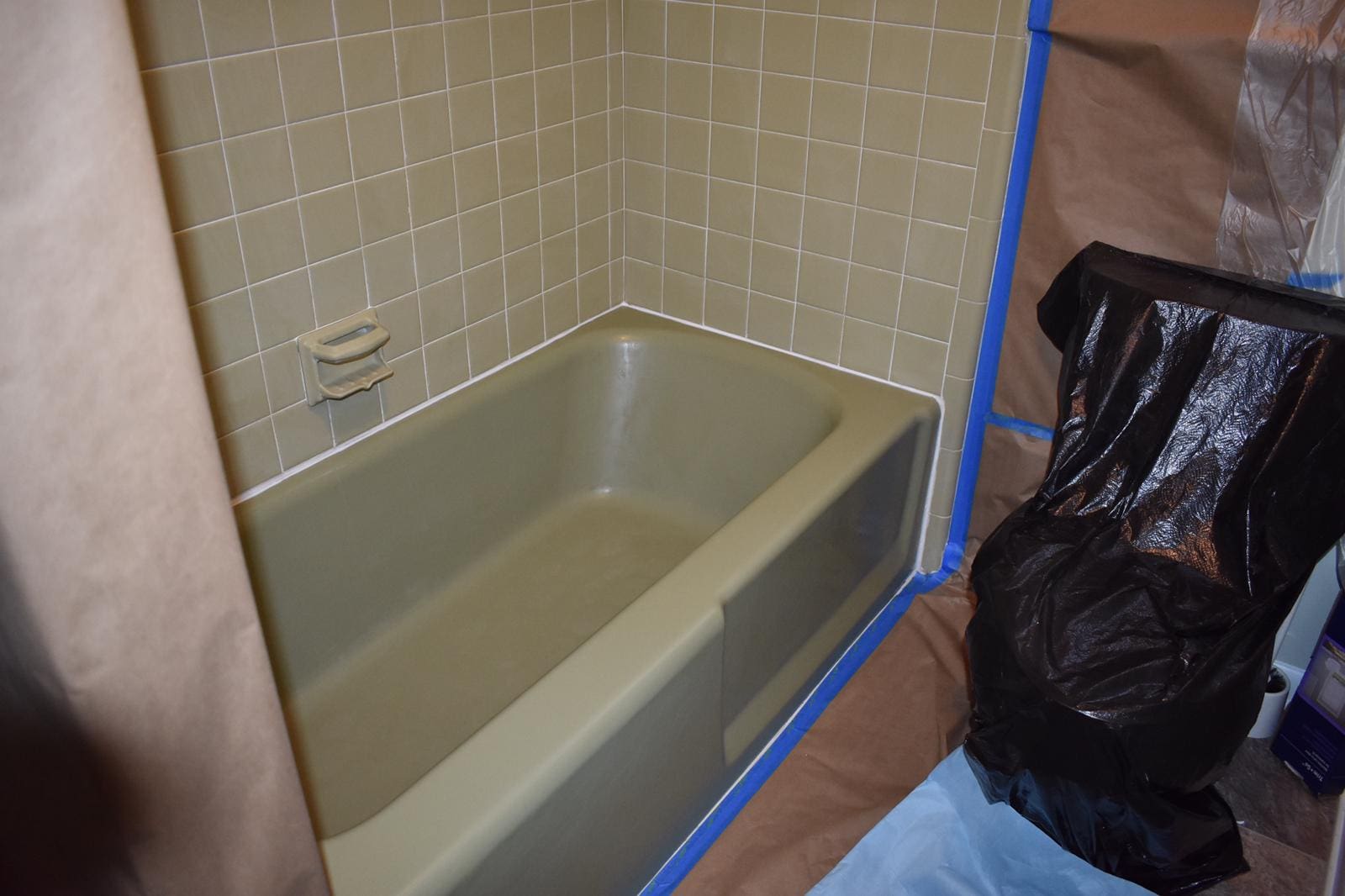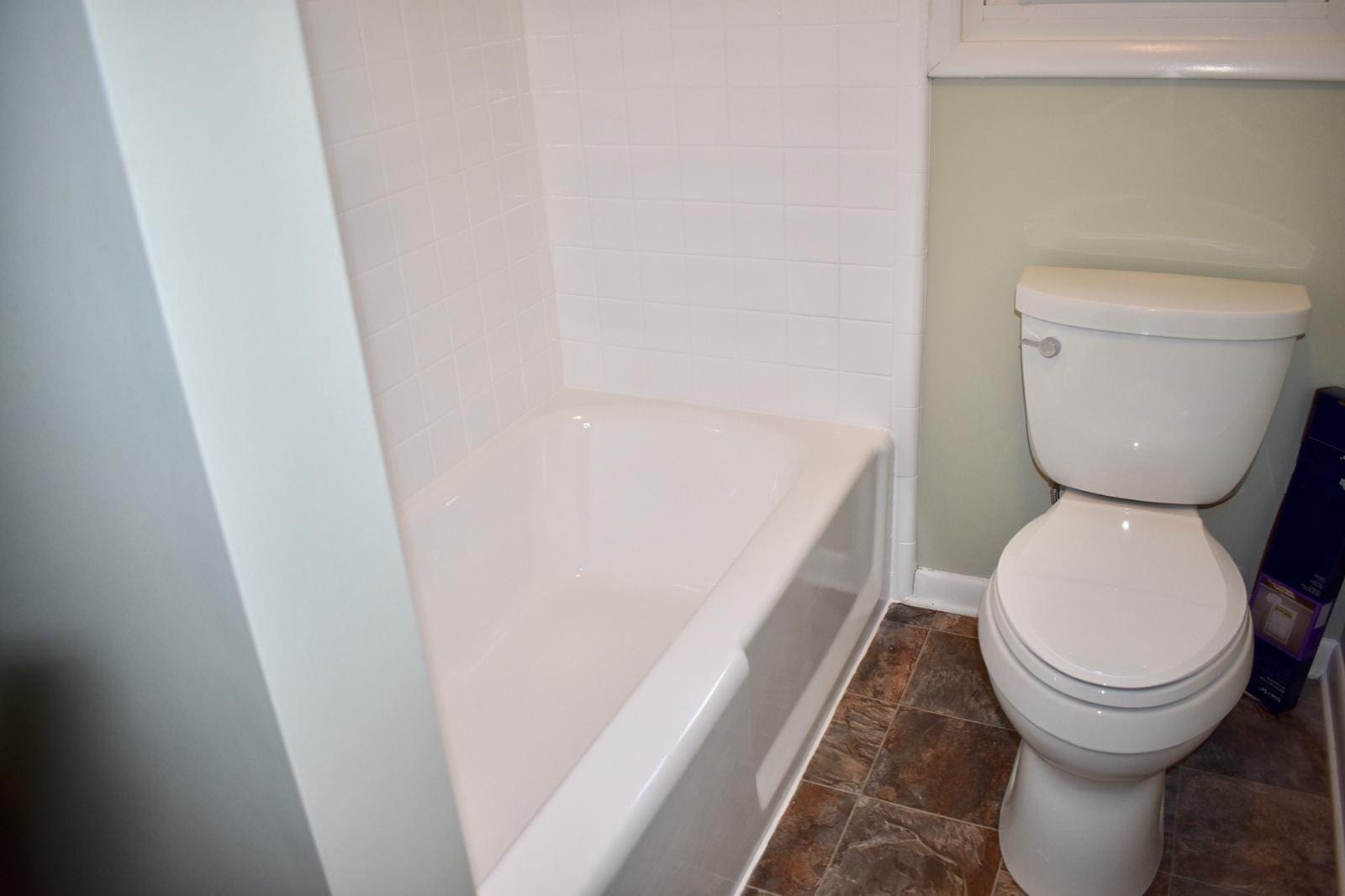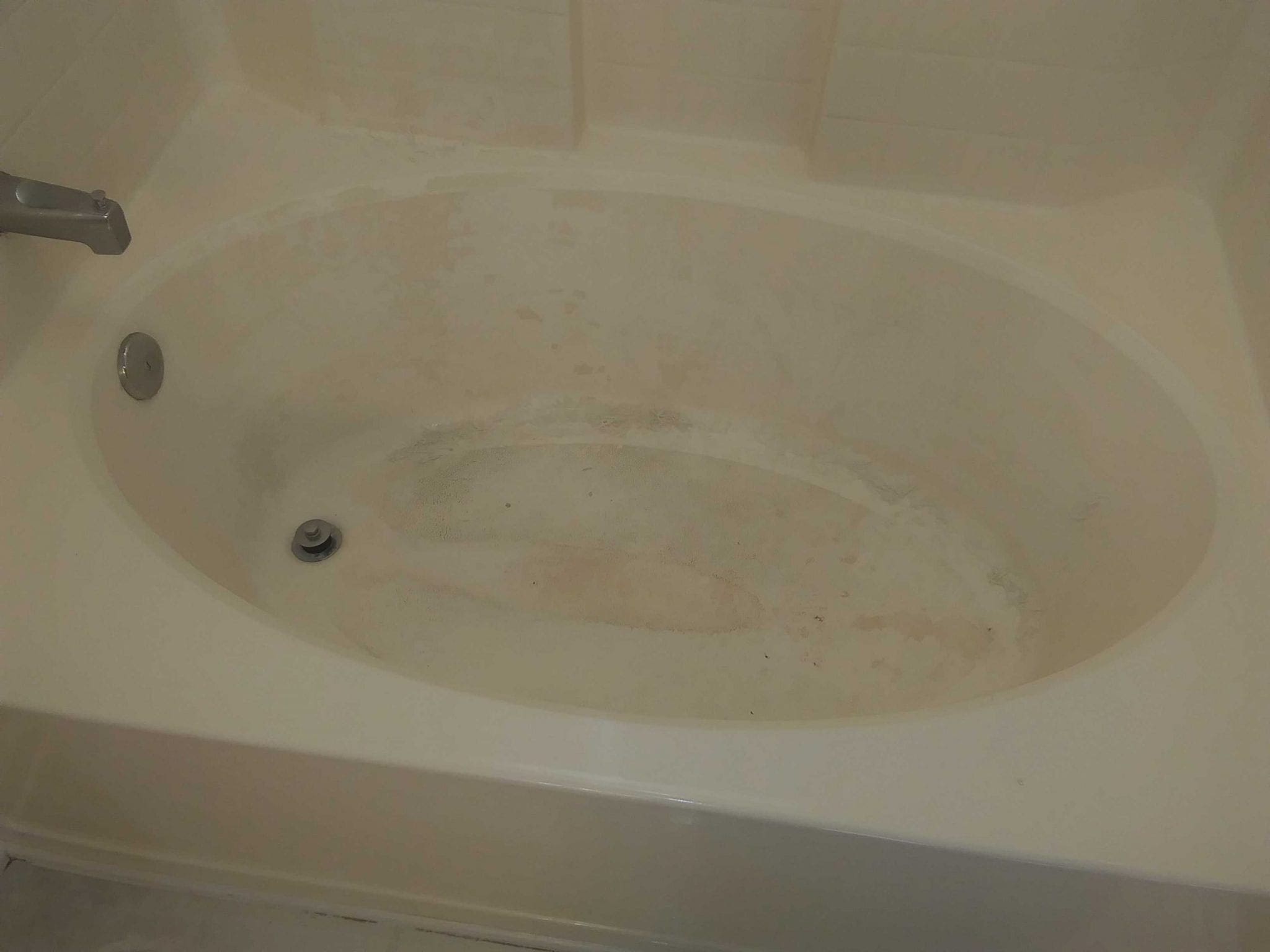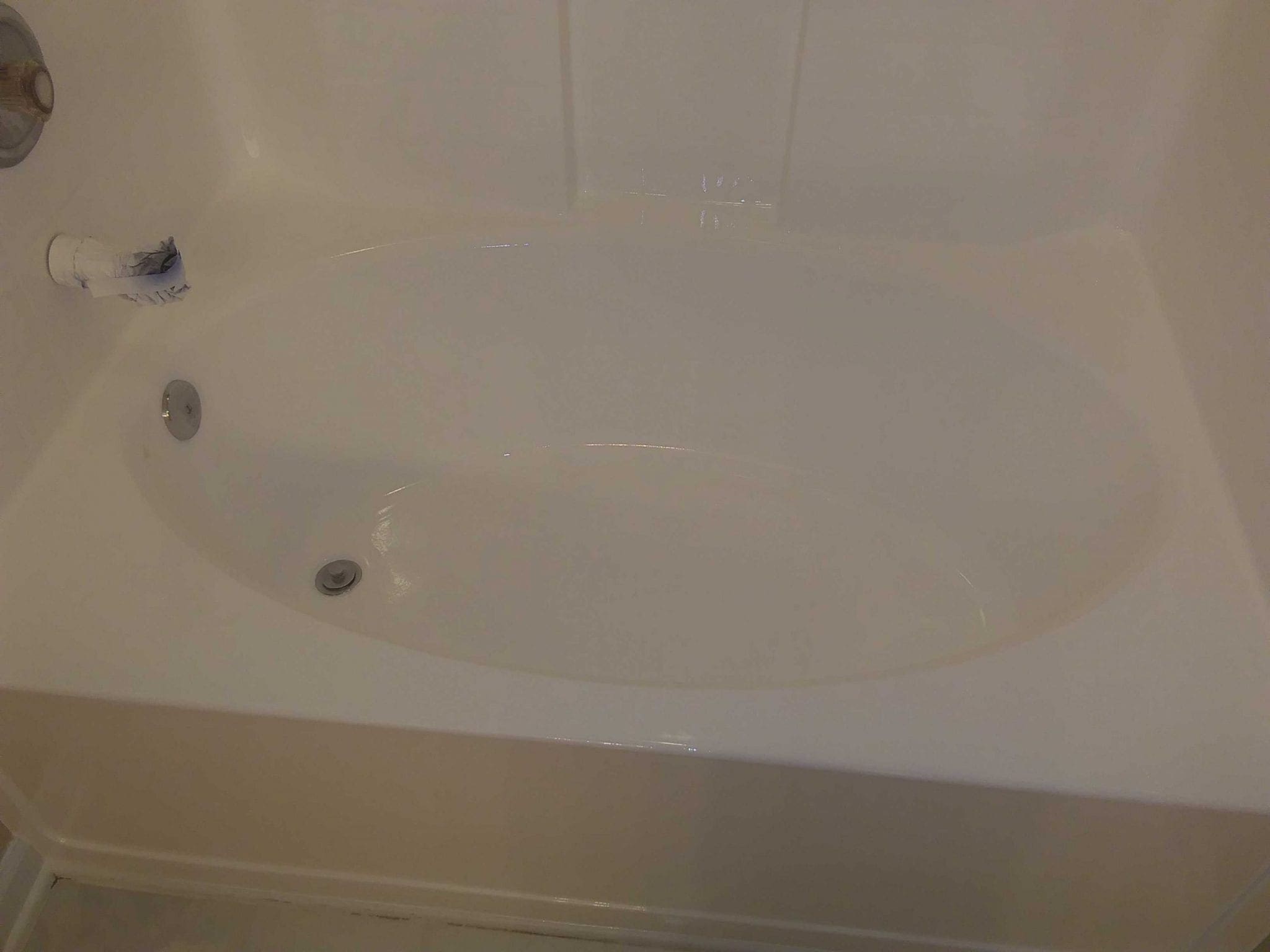 Contact Renov8 Refinishing Raleigh NC For Bathtub Refinishing In Cary
Your bathtub is noticeable and can really tie together or ruin the look of your entire bathroom. When bathtubs get stained, cracked, chipped, or are sporting a look from decades ago, it's worth thinking about bathtub resurfacing in Cary. Many people aren't aware that they have more affordable options than bathtub replacements, but Renov8 can refinish your bathtub at a much more affordable price than replacing. We can also give you a look and feel that you want for your tub. It doesn't matter if your bathtub is made of ceramic, fiberglass, porcelain, cast-iron, or acrylic, we can refinish almost any bathtub that you have. Of course, we don't only provide bathtub refinishing services in Cary, we provide residential & commercial customers with Counter Refinishing, Bathtub Refinishing, Crack & Chip Repairs, Cabinet Refinishing, Grout Cleaning, Vanity Top Refinishing, Tile Refinishing, Shower Refinishing, and Sink Refinishing.