Cabinet Refacing in Chapel Hill NC From Renov8
Renov8 is the name to trust for all of your kitchen refinishing and bathroom refinishing needs including cabinet refacing in Chapel Hill NC. Our team of refinishing experts can repair damages to your cabinets and return their shine and beauty. Replacing cabinets can be expensive and time consuming, interrupting the use of the rooms you need. Cabinet refinishing Chapel Hill NC costs roughly half that of cabinet replacement and takes about half a day to complete. The team at Renov8 can restyle your existing cabinets, changing colors and styles to quickly give your room a more modern look. Our team is experienced in cabinet resurfacing and cabinet refacing services, capable of handling all of your refinishing needs. Contact Renov8 today by calling 919-780-7143 to receive a free consultation and quote for cabinet refinishing Chapel Hill NC and beyond.
Cabinet Replacement VS. Cabinet Refacing & Cabinet Reglazing in Chapel Hill NC
While certain circumstances require cabinet replacement, cabinet refacing and cabinet reglazing services are a time and cost effective method to update old or lightly damaged cabinets. Cabinet refinishing Chapel Hill NC from Renov8 can quickly improve the look of your bathroom or kitchen while saving you money. Some important reasons to consider cabinet refacing and cabinet reglazing vs. cabinet replacement include:
Cabinet Refacing is Eco Friendly: Cabinets that are replaced end up in the landfill. Cabinet refinishing Chapel Hill NC uses existing cabinets without the waste.
Cabinet Reglazing Allows You to Choose a Custom Look: Renov8 can help you chose or create a design for your cabinets. The colors and style will instantly give your kitchen or bathroom a new look.
Cabinet Refinishing Takes Less Time: Cabinet Replacement takes time. Removing old cabinets and installing new ones is a lengthy process during which you can't use them. Cabinet refinishing services in Chapel Hill from Renov8 are complete in  just a couple of days.
Cabinet Refinishing is Less Expensive: Cabinet refinishing Chapel Hill NC from Renov8 is 40%-50% less expensive than cabinet replacement. Cabinet refacing and reglazing services save you money without sacrificing quality.
Commercial & Residential Cabinet Resurfacing in Chapel Hill NC
Renov8 can assist with both commercial and residential cabinet refinishing Chapel Hill NC. Our team is ready to assist with all of your reglazing, refacing and resurfacing needs, no matter the size of the job. Renov8 can help with hotel, apartment complex and other business needs as well as those of homeowners. Whatever services you require for cabinet refinishing, cabinet reglazing and cabinet refacing, contact our experts for residential and commercial cabinet resurfacing in Chapel Hill NC.
Cabinet Refinishing Projects By Renov8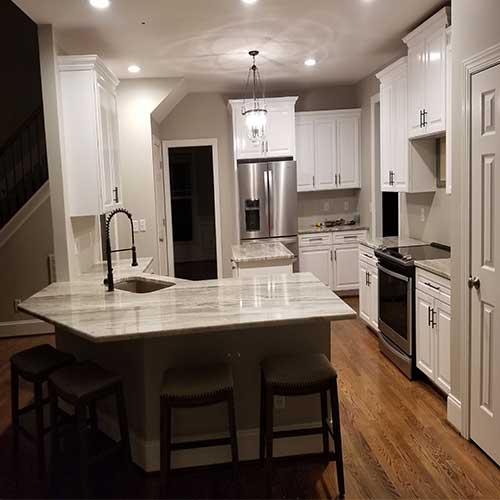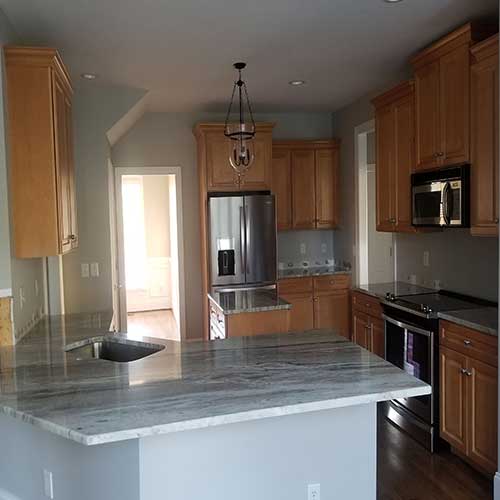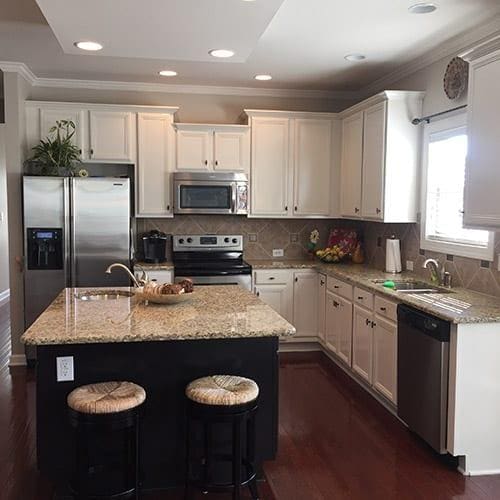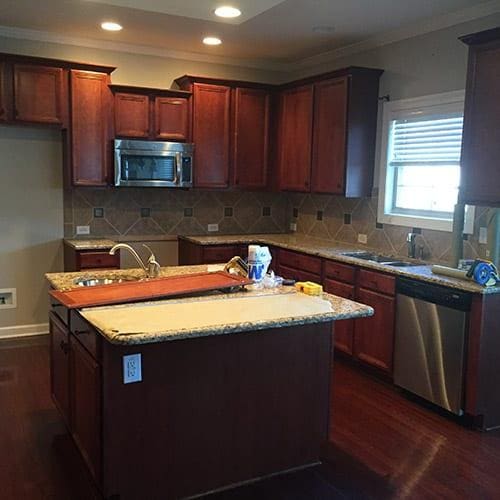 Contact Renov8 Refinishing Raleigh NC For Cabinet Refinishing In Chapel Hill