Over time, grout will become dirty, discolored and stained. Grout replacement services can be expensive and very time consuming and store bought products promising to restore your grout can damage it along with surrounding tile and underlying building materials. Renov8 is your professional source for grout cleaning in Apex NC. We utilize specialized tools and chemicals that will clean and restore grout without damaging it. Dirt, grime and stains and removed from your grout allowing it to shine like it did when it was first installed. Renov8 can also assist with areas where grout is already peeling or cracked. Whatever grout services you need in Apex NC, contact Renov8. We will schedule a free on site consultation on grout cleaning in Apex NC or surrounding areas.
Grout Cleaning Services From Renov8 in Apex NC
Renov8 provides commercial and residential grout cleaning in Apex NC. From smaller jobs in private homes to major grout cleaning services in large commercial spaces, our team can handle all of the grout cleaning services you need. Contact us today for a free consultation. Our team will provide a quote for these and other Apex NC grout cleaning services:
Grout cleaning services for bathroom walls
Grout cleaning services for kitchen tile floors and wall tiles
Grout cleaning services for natural stone pavers and outdoor patios
Grout cleaning services for commercial kitchen flooring and counter surfaces
Grout cleaning services for showers and tubs
Grout cleaning services for brick, concrete and porcelain tiling
Grout cleaning services for kitchen countertops and backsplashes
Grout cleaning services for office bathroom wall and bathroom floor tiles
Grout Maintenance & Care in Apex NC
Keeping grout and other hard surfaces looking great is what we are all about at Renov8. When you contact our team for grout cleaning in Apex NC, we will remove any dirt, grime and stains currently marring your grout. Once finished, we can seal your grout to protect it from damage. Whether you elect to purchase the sealant or not, we will provide instructions on how to maintain your grout moving forward. No matter the grout cleaning services you need in Apex, contact the pros at Renov8.
Grout Cleaning Projects By Renov8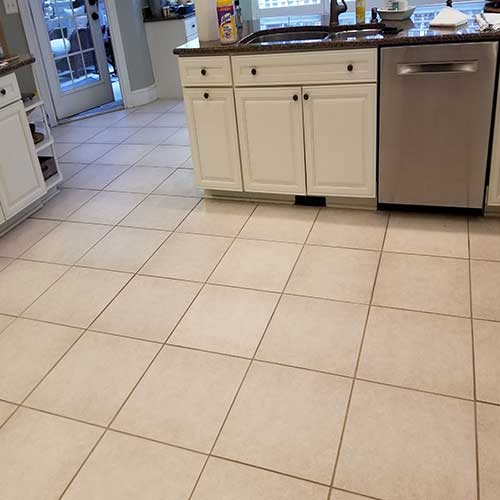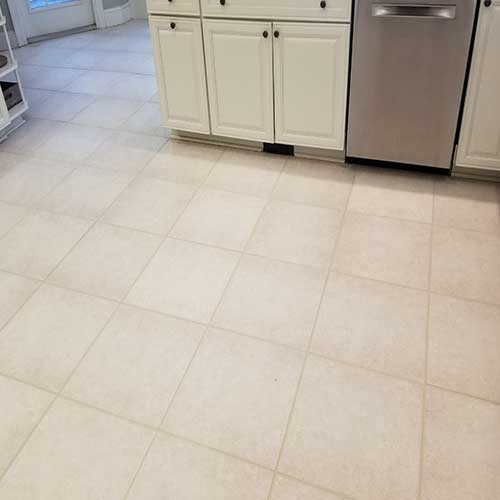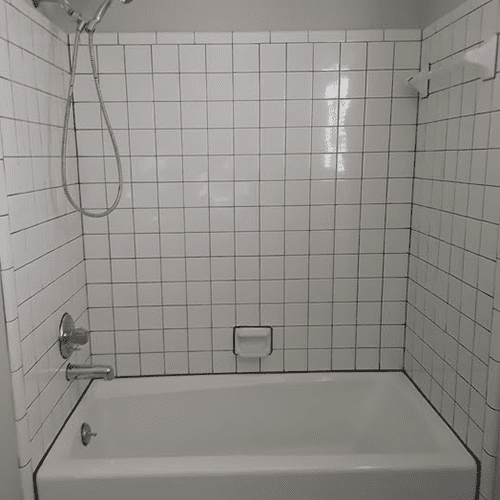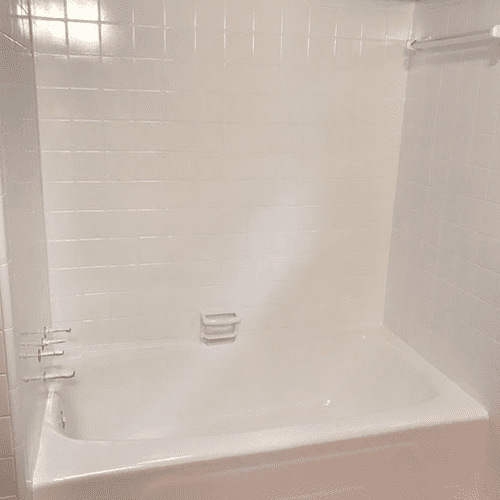 Contact Renov8 Refinishing Raleigh NC For Grout Cleaning In Apex
Call 919-780-7143 or contact us online for superior grout cleaning in Apex NC. Renov8 will provide a free consultation and quote for grout cleaning services that will remove dirt, stains and grime. We can handle jobs of any size for both residential and commercial customers. Our grout cleaning specialists will restore your grout to "like new" no matter the damage involved. Contact us now to schedule your consultation for grout cleaning and other refinishing services, such as Cabinet Refinishing, Grout Cleaning, Sink Refinishing, Vanity Top Refinishing, Counter Refinishing, Crack & Chip Repairs, Tile Refinishing, Bathtub Refinishing, and Shower Refinishing.