Fiberglass Shower Repair in Clayton NC From Renov8
Over time, your fiberglass shower will become damaged as a result of cleaning, hard water, soap scum, mold, cracking and other issues. Renov8 is the name to trust for fiberglass shower repair in Clayton. When you contact our experts, we will provide a free on-site consultation for shower refinishing Clayton NC. Renov8 will show you how shower refinishing services take less time and money than shower replacement Clayton while achieving the same great results. With shower reglazing in Clayton, Renov8 can even change the color and texture of your existing fiberglass shower! Contact us today to learn more about shower refinishing Clayton NC. Renov8 will schedule a time convenient to you and provide a free quote for the services you need.
Fiberglass Shower Refinishing VS Fiberglass Shower Replacement Clayton NC
You may be surprised to learn that shower refinishing Clayton NC is the superior option to restore your shower in most instances. Renov8 can handle fiberglass shower repair in Clayton at a fraction of the time and cost of replacement. We can even provide a new look and feel for your shower with shower reglazing in Clayton.
Fiberglass Shower Refinishing Costs Less: Fiberglass shower refinishing Clayton NC costs less. Shower replacement Clayton can cost thousands. Refinishing costs about half.
Fiberglass Shower Resurfacing Takes Less Time: From start to finish, fiberglass shower resurfacing takes 2 or 4 days. Replacing your existing shower can take weeks, leaving you without use of your bathroom.
Fiberglass Shower Reglazing Fully Customizable : Fiberglass shower reglazing in Clayton allows you to select a new color and texture. Renov8 can also assist with other areas of your bathroom for a full remodel.
Fiberglass Shower Shower Repair is Eco-Friendly: Fiberglass shower repair in Clayton uses your existing shower mold, meaning less waste that will end up in a landfill.
Renov8 Provides The Best Residential & Commercial Clayton Refinishing Services
Renov8 is the name to trust for all of your commercial and residential refinishing services in Clayton. In addition to fiberglass shower refinishing Clayton NC, our team can handle other hard services in your home or business. No matter the size of the job, Renov8 can handle whatever refinishing, resurfacing and reglazing services you need. Whether you need refinishing services for your home, apartment complex, hotel, gym, or other commercial space, give us a call today for all of your refinishing services in Clayton NC and beyond.
Shower Refinishing Projects By Renov8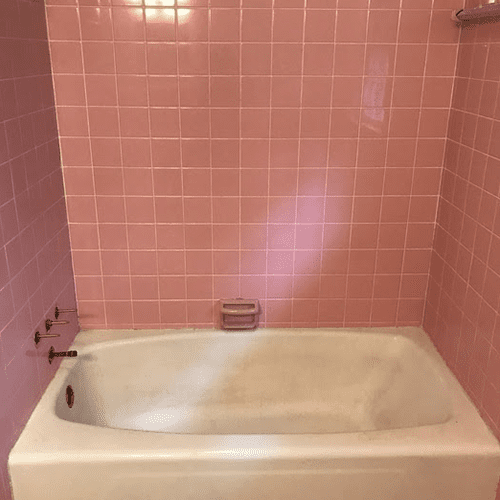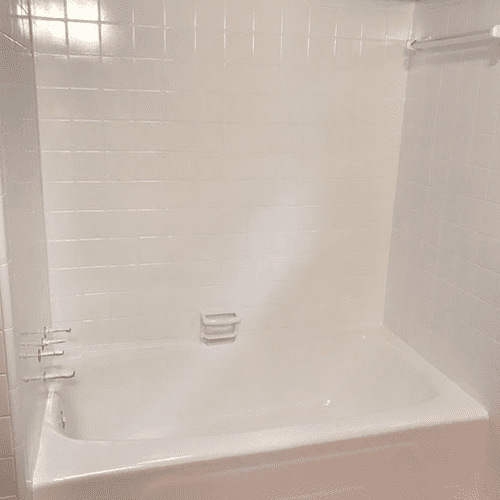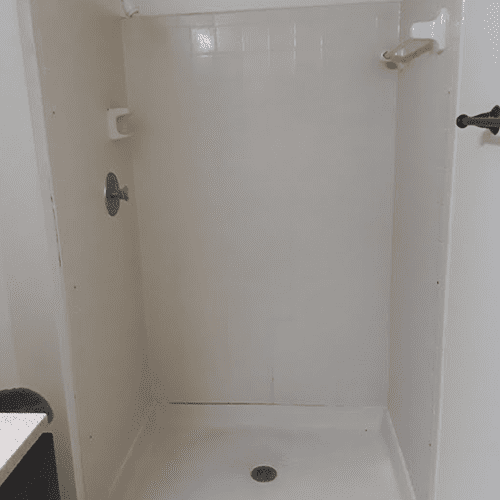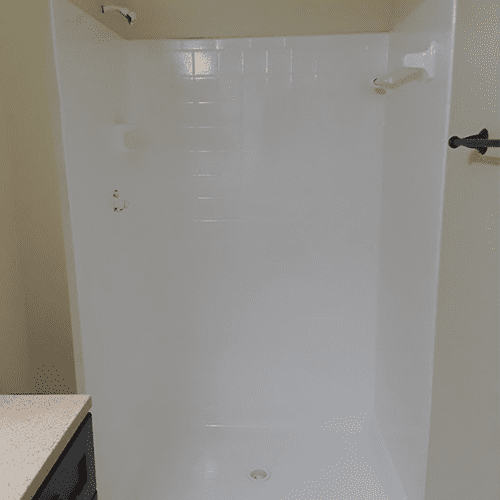 Contact Renov8 Refinishing Raleigh NC For Shower Refinishing In Clayton