Bathtub Reglazing & Bathtub Resurfacing Fayetteville NC
When your old tub is looking drab, Renov8 can restore it to it's original condition, or better yet, give your bathtub an entirely new look and feel. Our bathtub refinishing service doesn't just get rid of cracks & chips and stains, we can change the color and texture of your tub. We can also refinish your cast iron or clawfoot bathtub quickly and affordably. Remodeling your bathroom and replacing your bathtub can leave you without the use of the room for weeks or longer, but when we refinish your bathtub in Fayetteville, we are often finished the same day we start. Contact our team today for a free quote, or to schedule a time for us to refinish your bathtub!
Should You Replace Or Refinish Your Bathtub In Fayetteville?
If you are looking to get new or additional functionality for your bathtub, replacement is probably your best option. However, if your current bathtub does what you need it to do, but is outdated, damaged, or has caked on stains that you can't remove, you don't need to spend the money to replace it. Below are a some of the benefits of bathtub refinishing in Fayetteville:
Environmentally Friendly: When you replace your old bathtub, you have to get rid of it somewhere. Often time used bathtubs aren't reusable and they wind up in the landfill. When we refinish your bathtub, there's no waste, which means that bathtub refinishing is better for the environment than replacing it.
Update The Look & Feel: Many of our customers don't know that they can change the color or texture of their bathtub, without having to spend the money on replacing it. Our bathtub refinishing service in Fayetteville allows you to choose the color and look you want for your bathtub, which can change the entire look of your bathroom.
Less Hassle & Quick Turnaround Time: Shopping for a bathtub that fits your your existing bathroom and plumbing can take time. If you can't find a bathtub that fits properly, it can increase the cost & take additional time to refit your plumbing system or bathroom. Even if you find the perfect tub, you still have to remove the old one, install the new one, and clean up the mess. Refinishing your bathtub takes far less time, and you can usually use your bathtub on the day we finish work.
Cost Efficient: Replacing your bathtub can cost you $1000's of dollars, depending on the model and installation costs. Refinishing your bathroom in Fayetteville usually costs around $500 dollars, depending on your tub, which equates to big savings for you.
Residential & Commercial Bathtub Refinishing Fayetteville NC
At Renov8, we work with both individual homeowners and businesses on bathtub refinishing projects in Fayetteville. That means that we are well equipped to handle all of your Fayetteville bathtub refinishing, bathtub reglazing, and bathtub resurfacing needs. It doesn't matter if you have porcelain, acrylic, cast iron, or claw foot tubs, we have the expertise you want to restore your tub. We also can handle multiple units, so if you have one home with two tubs or an entire apartment complex with tubs in every unit, you can count on us to deliver. Contact us online or give us a call at 919-780-7143 for bathtub refinishing Fayetteville NC.
Bathtub Refinishing Projects By Renov8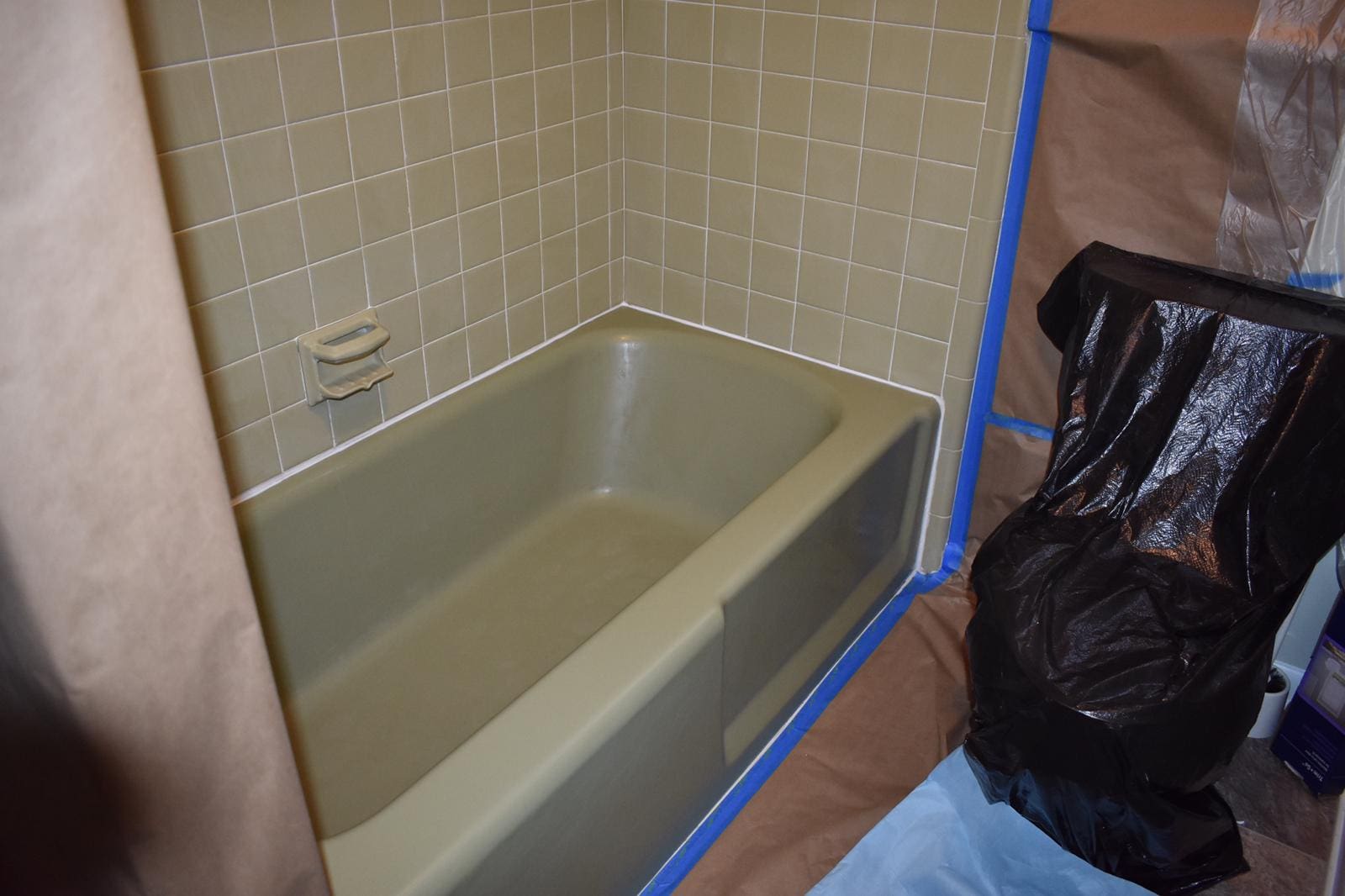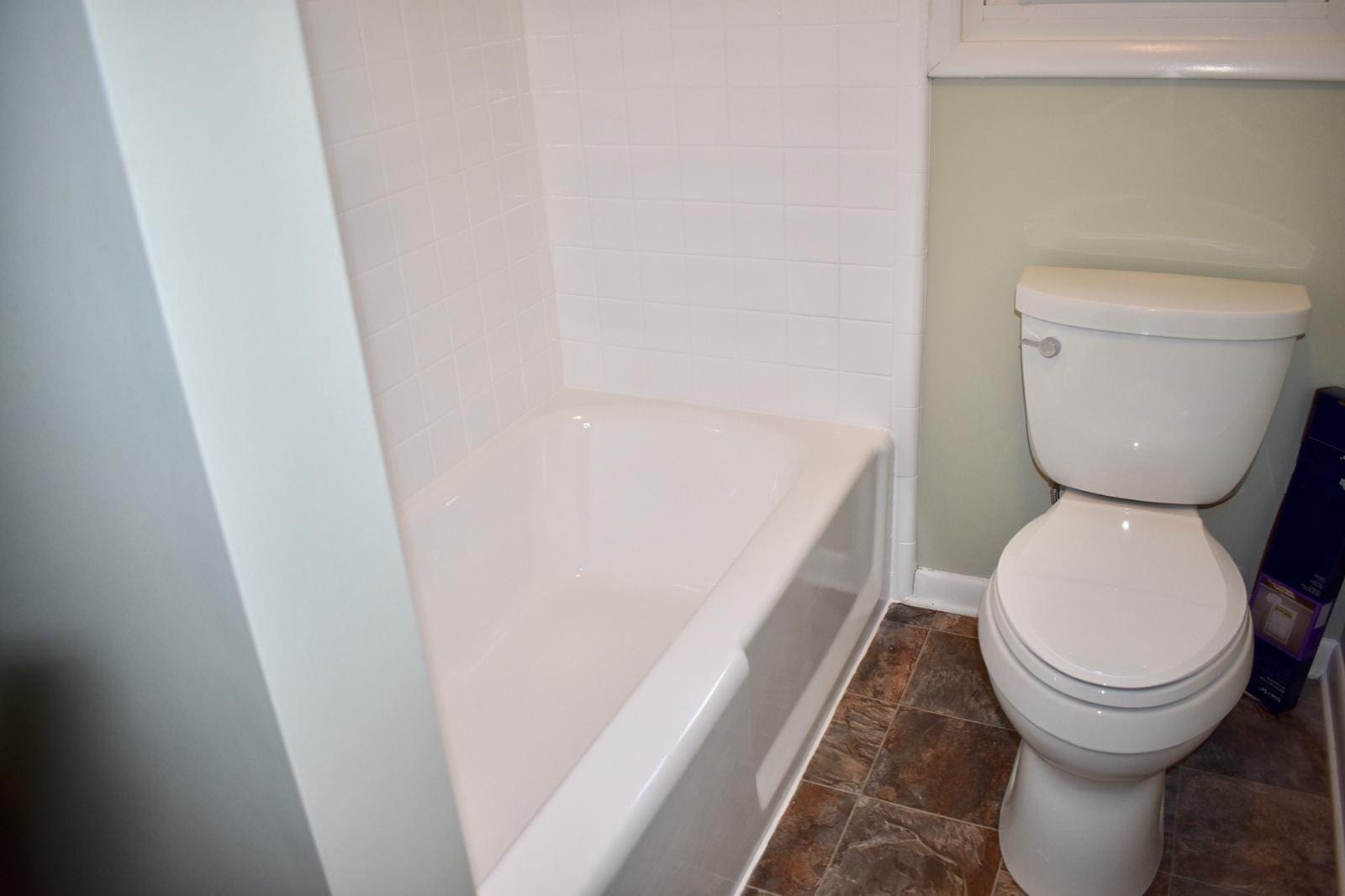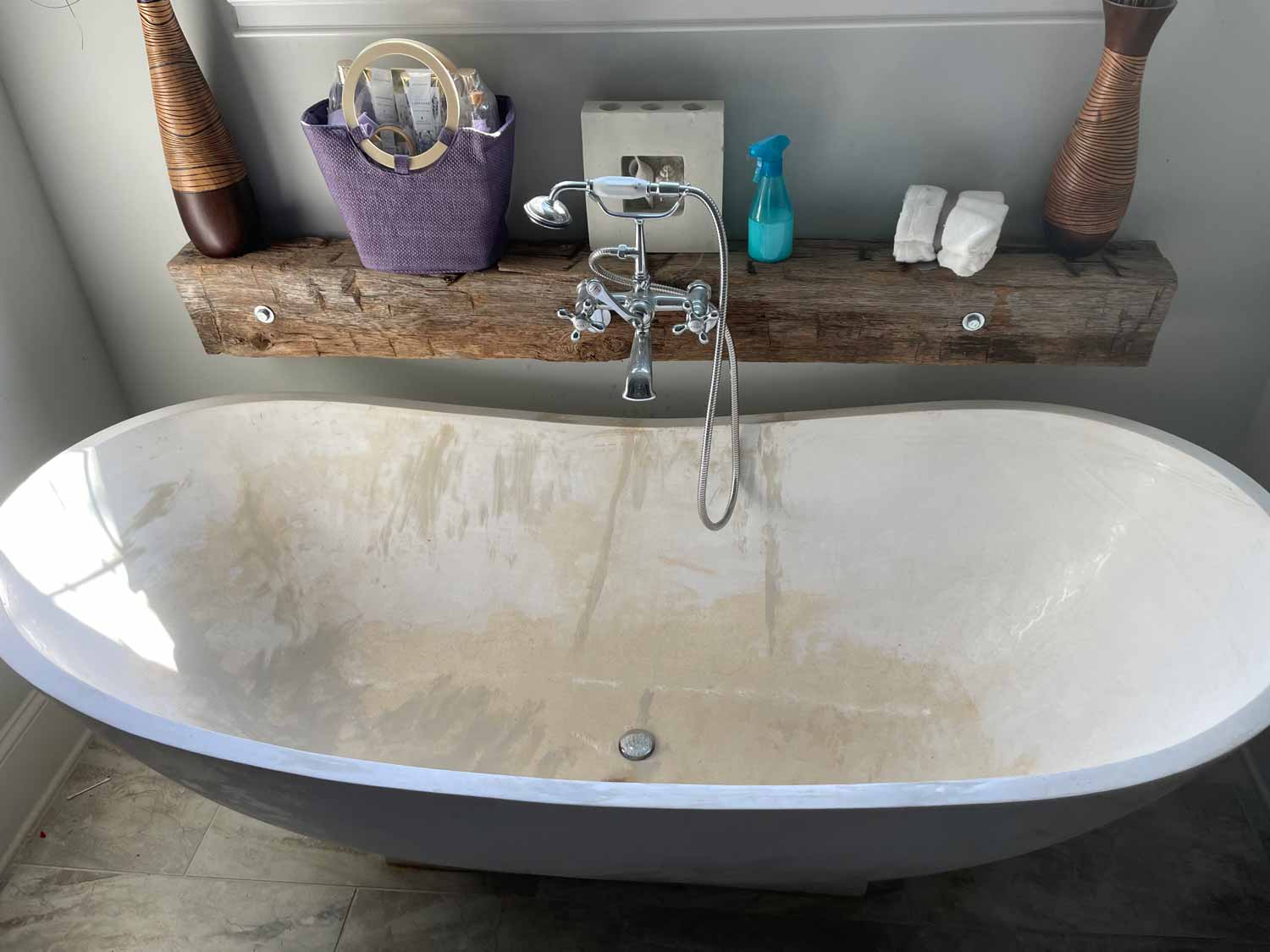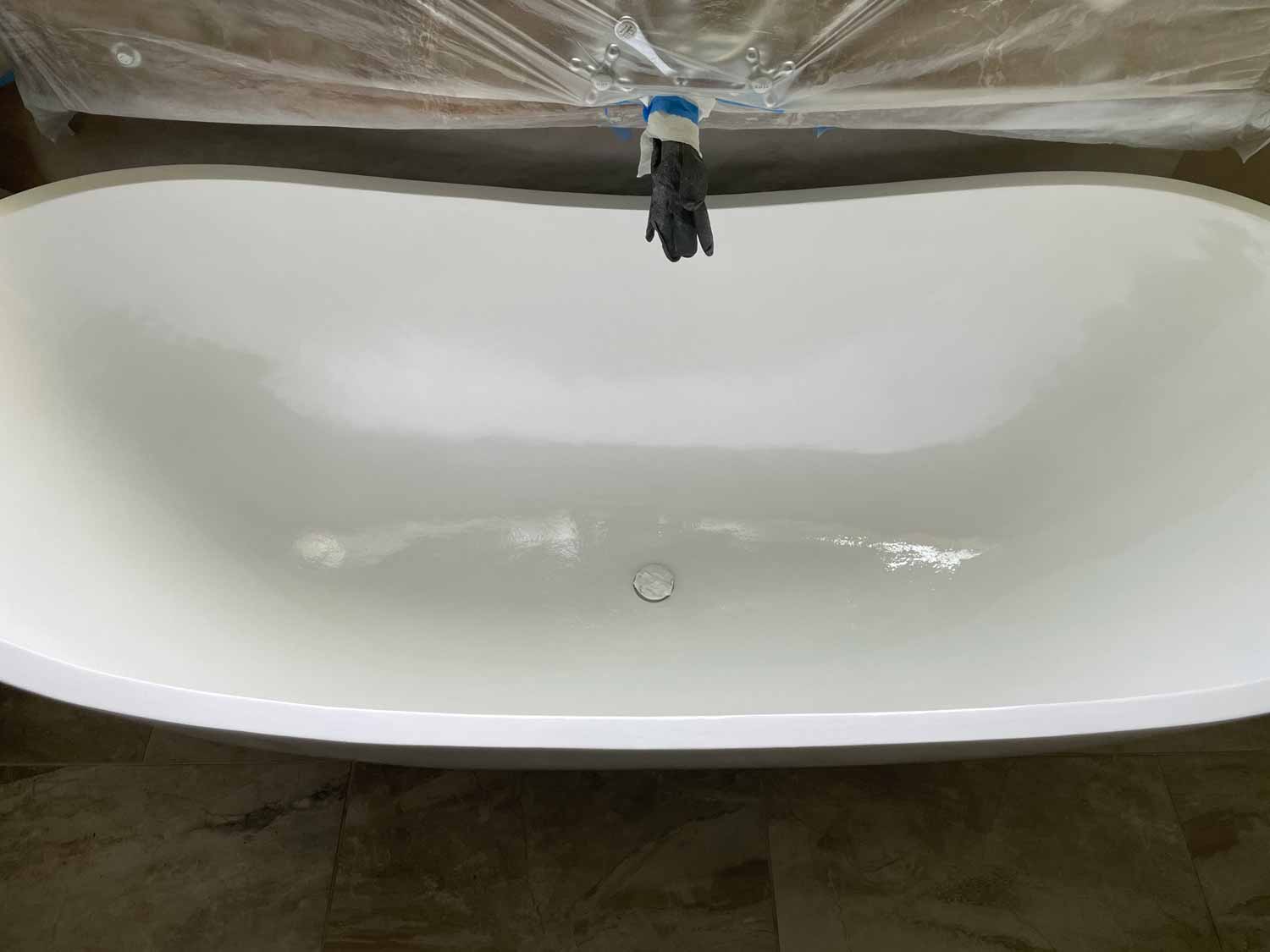 Contact Renov8 Refinishing Fayetteville NC For Bathtub Refinishing In Fayetteville
Your bathtub is often one of the biggest things in your bathroom, which means if it is a relic from a different era, or if it is dirty & damaged, it can ruin the aesthetics of the entire space. In the past, replacing your bathtub was the only option you might have had, but technology has come a long way. Instead of spending $1000's, Renov8 provides bathtub refinishing in Fayetteville for a fraction of the cost. We also provide a number of other services including Grout Cleaning, Counter Refinishing, Shower Refinishing, Sink Refinishing, Crack & Chip Repairs, Bathtub Refinishing, Tile Refinishing, Cabinet Refinishing, and Vanity Top Refinishing