Grout Cleaning Company in Raleigh | Renov8
Grout is everywhere in your home, mostly found in your kitchens, bathrooms, and foyers, but it is in between every tile in your home. Grout has a tendency to slowly get dirty over the course of time; so slowly that sometimes you don't really notice how dirty it is until you compare it to new grout. Cleaning grout is not easy, even armed with grout cleaning chemicals, a toothbrush, and all the elbow grease you can muster, it never seems to get as clean as you want it to be. Renov8 is a leading provider of grout cleaning in Raleigh, one call to our team and we will have your tiled surfaces looking better than they have for years.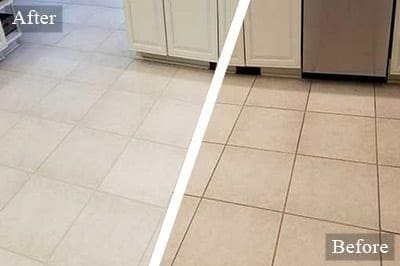 Professional Grout Cleaning In Raleigh NC
Cleaning dirty grout is not an easy task and often times all of your effort still can't get the stains out of your grout. Rather than spend hours on your hands and knees with a toothbrush, talk to the professionals at Renov8 in Raleigh. We provide professional grout cleaning services and we can seal the grout afterwards so the maintenance and cleaning is far easier in the future. We have been the trusted grout cleaning company in Raleigh for over a decade and work with both residential and commercial clients, keeping their grout beautiful and clean for years to come.
Our Raleigh Grout Cleaning & Grout Repair Services
There is grout in between all of the tiles on your property. When we come out to clean your grout, we will let you know if it can be cleaned, if it needs to be repaired, or if it needs to be completely replaced. Grout repair entails replacing small sections of grout on a tiled surface, while letting the remaining grout stay as is. Grout replacement, or regrouting, is where you replace all of the grout from a tiled surface and is only recommended when the damage or discoloration to your grout severe.  Below are some of the grout cleaning services we provide to customers in Raleigh:
Bathroom Tile & Wall Grout Cleaning in Raleigh
Shower & Tub Grout Cleaning
Kitchen Tile Floor Grout Cleaning
Kitchen Walls & Backsplash Grout Cleaning
Office Tile Grout Cleaning Raleigh
Commercial Grout Cleaning In Raleigh
Outdoor Patio & Paver Grout Cleaning
Brick, Porcelain & Stone Grout Cleaning
Grout Repair & Grout Replacement
Grout Sealing & Grout Maintenance In Raleigh NC
When you hire Renov8 to come out to your home or office, our goal is to provide you with clean grout, now and in the future. From time to time, we arrive on site to find that the grout has been damaged and needs to be replaced, if this is the case, our team can help you select the right grout and make sure it is installed in timely fashion. It doesn't matter if we replace your grout or clean it, we want to make sure that it lasts. We offer a protective sealant to make sure that your grout is protected, this also helps cut down on the amount of time spent maintaining and cleaning your grout after we leave. If you don't opt for our protective coating, we will explain to you how to keep your grout clean with routine maintenance.
[fusion_widget_area name="avada-custom-sidebar-sidebarraleigh" title_size="" title_color="" background_color="" padding_top="" padding_right="" padding_bottom="" padding_left="" hide_on_mobile="small-visibility,medium-visibility,large-visibility" class="" id="" /]
Grout Cleaning Projects Completed By Renov8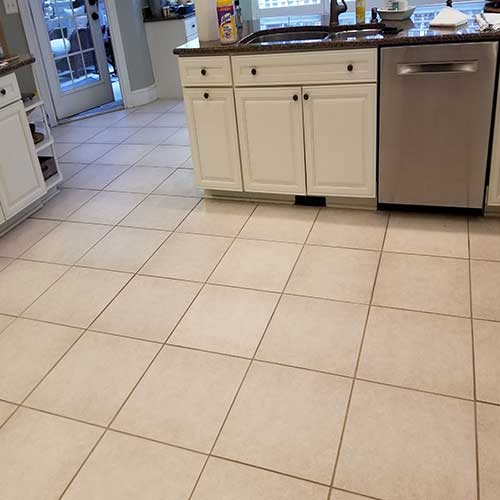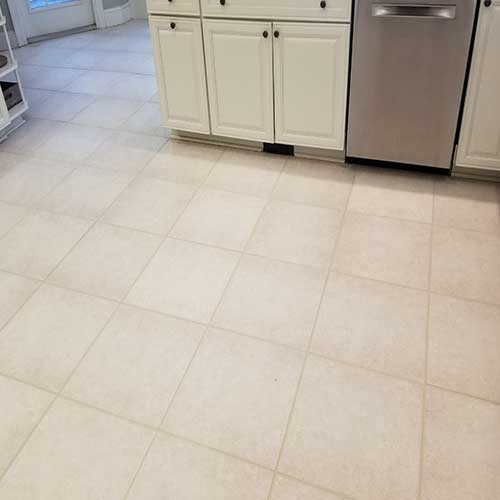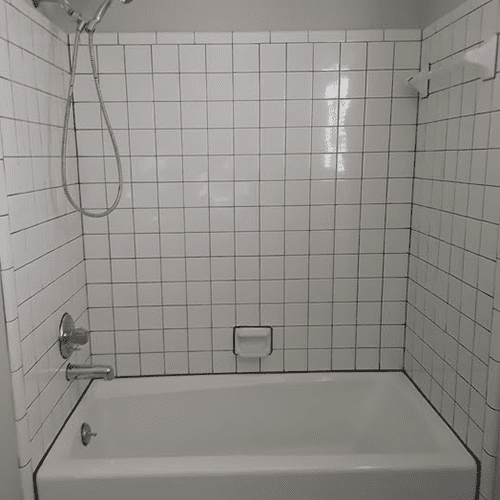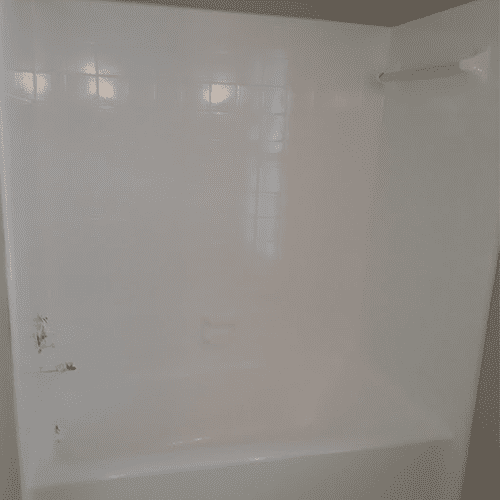 Contact Renov8 For Grout Cleaning In Raleigh
The grout between your tiles is often overlooked, but dirty grout can make your wall or floors look dirty, even if you regularly clean them. If you want the tiled areas of your home to have a brighter look, consider choosing Renov8 for grout cleaning in Raleigh. We provide grout cleaning services in Raleigh to both residential and commercial customers. We also provide a number of other refinishing services such as countertop refinishing, bathtub refinishing, fiberglass shower refinishing, sink repair, cabinet refacing, vanity resurfacing,  wall & floor tile resurfacing, shower tile reglazing, chip & crack repair, and refinishing for almost any other common surface you might find in your bathroom or kitchen.  Get a free estimate on grout cleaning in Raleigh by calling 919-780-7143 or contact us online today.
Renov8 Raleigh Provides Grout Cleaning To These Areas
Wendell
Zebulon
Carrboro
Pittsboro
Fuquay Varina
Garner
Morrisville
Smithfield
And More!
Check out our other locations: