Bathroom Remodeling In Raleigh, Charlotte, Fayetteville & Beyond
Is your bathroom dull, drab, or outdated? Have you been thinking about remodeling it, but you don't quite have enough to get the exact look and functionality that you want? Renov8 can help stretch your bathroom remodeling budget. You aren't alone. The cost of remodeling an entire bathroom is $10,000 on average (according to forbes), and it can be upwards of $30,000 depending on the quality of materials and the scope of your remodeling project. By refinishing some surfaces, instead of replacing your bathroom fixtures, Renov8 can help you stretch your budget for bathroom remodeling in Raleigh, Charlotte, Fayetteville & the rest of North Carolina.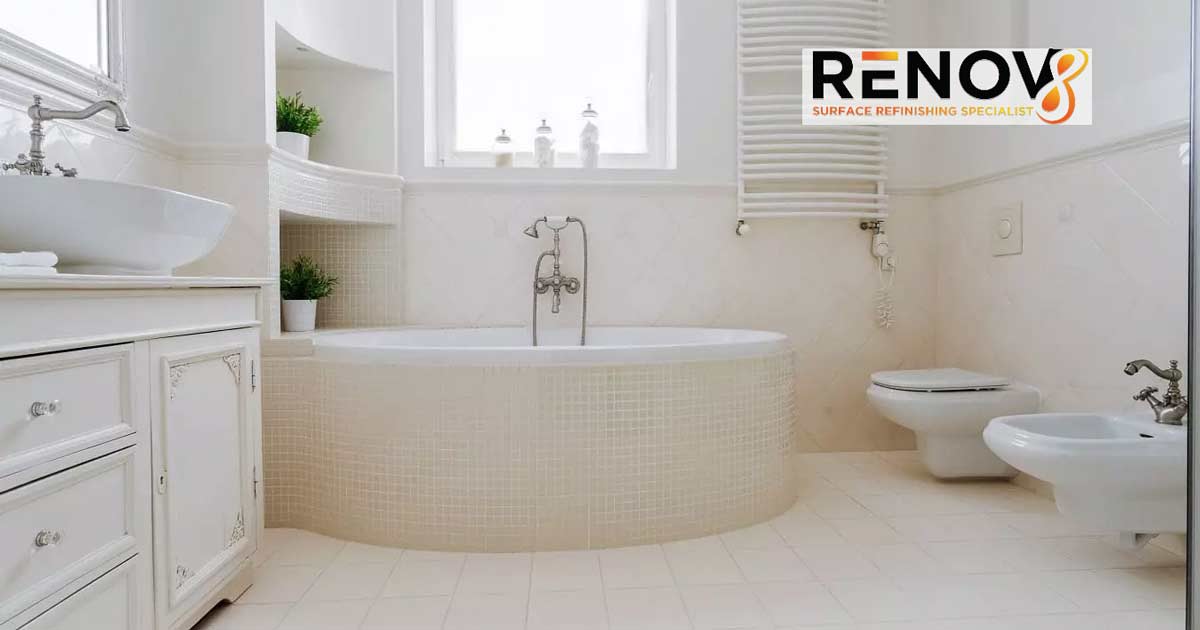 Contact Renov8 For Bathroom Remodeling Raleigh, Charlotte & Fayetteville
You don't have to spend $10,000+ dollars to get your bathroom look refreshed. let Renov8 resurface your bathroom and make your remodeling budget go further. We have worked in the Raleigh, Charlotte, & Fayetteville markets for homeowners who need a single bathroom area refinished to commercial properties with multiple units. If you're not sure exactly what you're looking for, our team can work with you to figure out the best options for your style, budget and space. Depending on the scope of our project, we can likely be finished with the project the day we begin. Give us a call at any of our 3 area locations or contact us online for a free estimate on bathroom resurfacing, and don't forget to ask how we can help you stretch your kitchen remodeling budget as well.