Renov8 Refinishing Washington DC
Kitchen & Bathroom Refinishing In Washington DC
Contact Information
Phone: 202 810-6128
Email: info@renov8co.com
Address:
1629 K ST NW Suite 300
Washington, DC
Opening Hours
Mon: 8:00 AM - 6:00 PM
Tue: 8:00 AM - 6:00 PM
Wed: 8:00 AM - 6:00 PM
Thu: 8:00 AM - 6:00 PM
Fri: 8:00 AM - 6:00 PM
Sat: 9:00 AM - 5:00 PM
Sun: 10:00 AM - 4:00 PM

Check Out The Before & After
Bathroom Refinishing in Washington DC
The Average cost of remodeling your bathroom in DC was around $11,000 dollars in 2022, with costs exceeding $30,000 for some high end projects. That might be worth it if you are looking to expand your bathroom or swap out old bathroom fixtures, but what if you're just looking to update the look of your bathroom? Renov8 provides bathroom refinishing services that are aimed at refreshing the look of your bathroom by getting rid of cracks, chips, rust stains, with the ability to change the color look and style of your bathroom surfaces. Our services can be used on their own or as a part of a remodeling project as a way to make your remodling budget go further.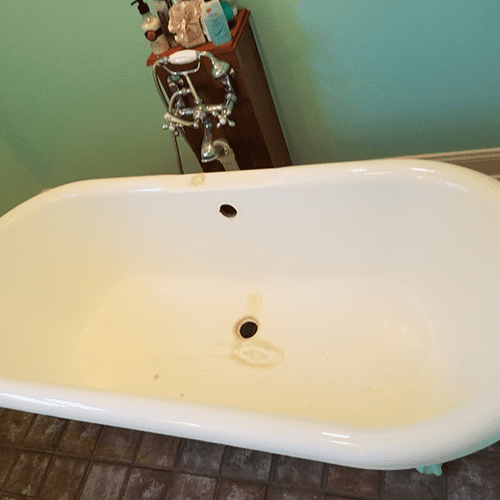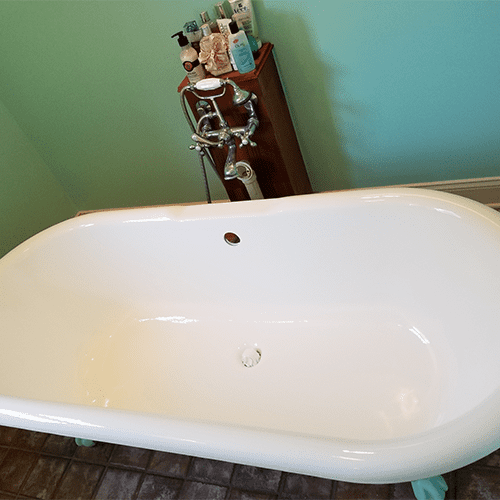 Bathtub Refinished By Renov8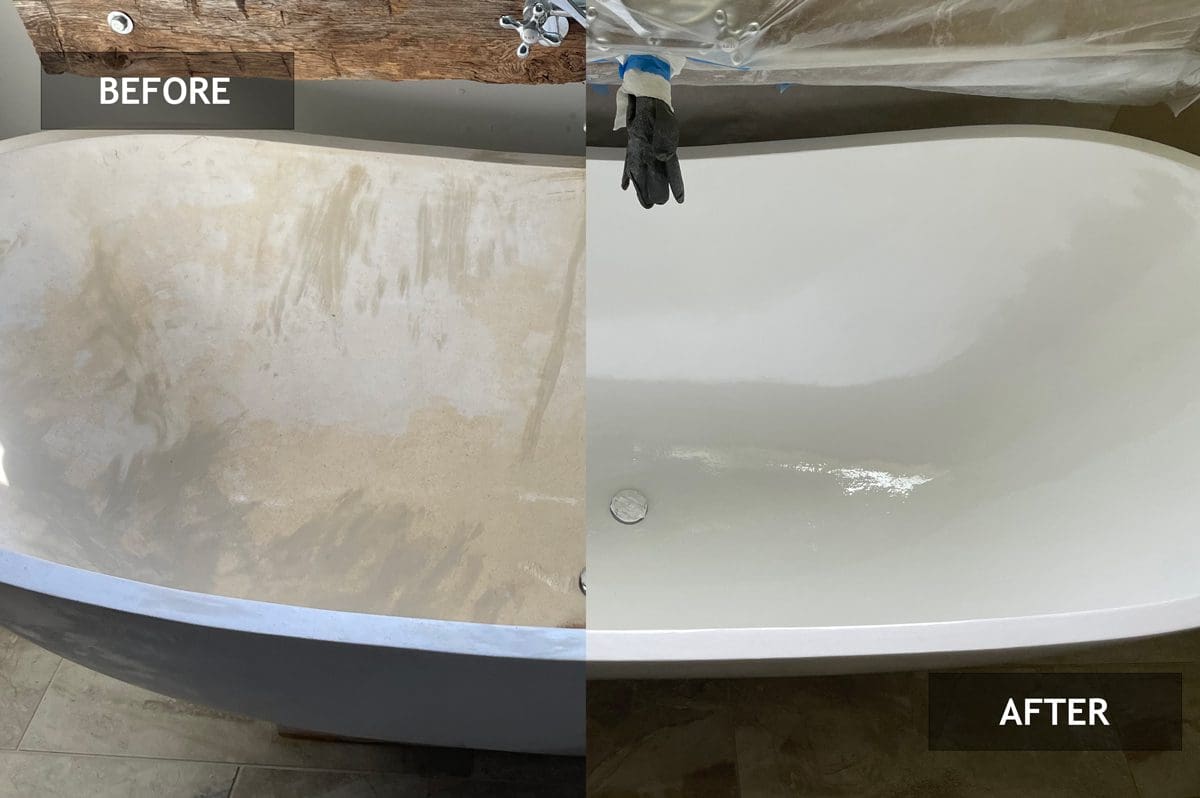 Bathtub Refinishing in Washington DC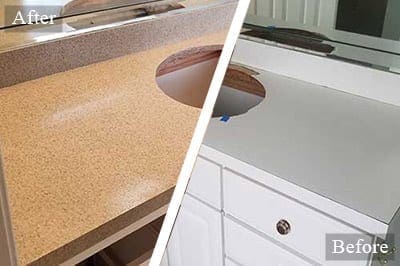 Vanity Top Refinishing in Washington DC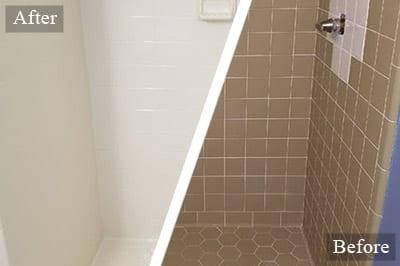 Bathroom Tile Reglazing in Washington DC
Kitchen Renovations in Washington DC
Remodeling your kitchen isn't cheap, but Renov8 can help you get the most bang for your buck. Instead of replacing your cabinets, our team can change their look and style quickly. We can clean, repair, and transform your tile to the point that it looks better than new. It doesn't matter if you are looking to update your entire kitchen or if you just want to repair your countertops, Renov8 can be a part of your kitchen remodeling project in DC. We can refinish or reface your cabinets, repair cracked tile, clean or replace the grout if it's grimy, or update your kitchen counters; all at a fraction of the cost of replacing them. This can leave you with enough money left in your budget to buy that new smart refrigerator that was just out of your price range before.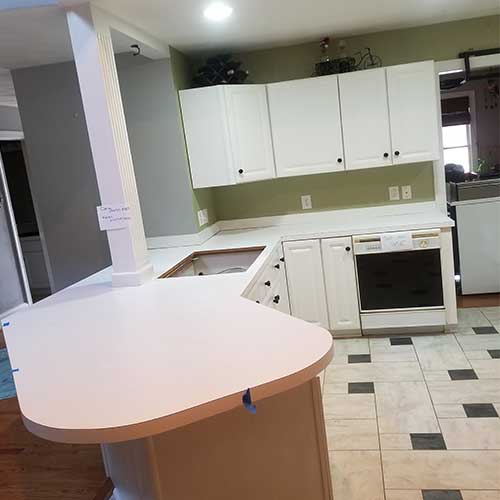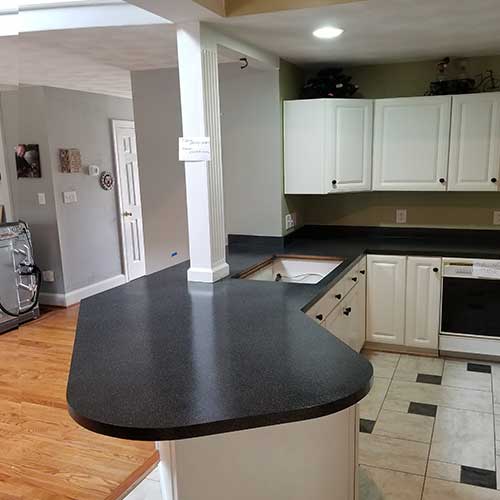 Counter Refinishing by Renov8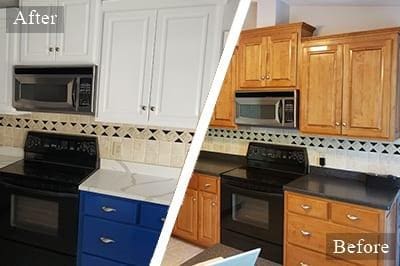 Cabinet Refinishing in Washington DC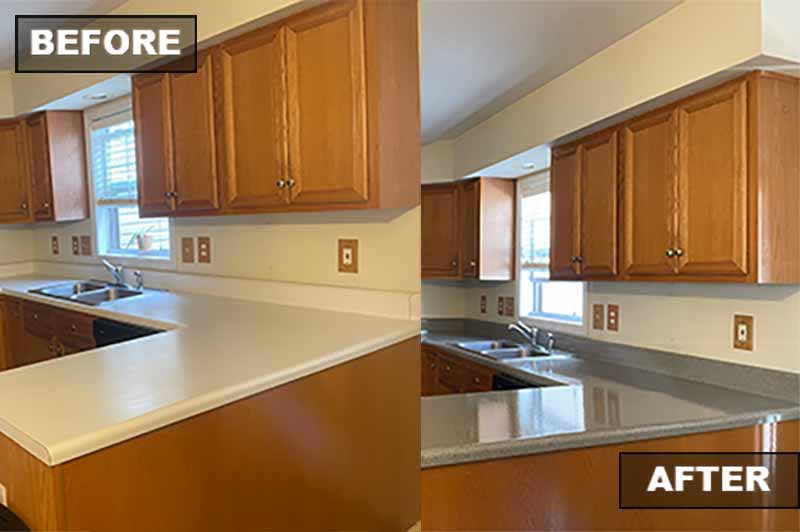 Counter Resurfacing in Washington DC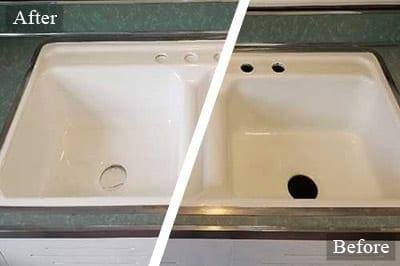 Kitchen Sink Refinishing Washington DC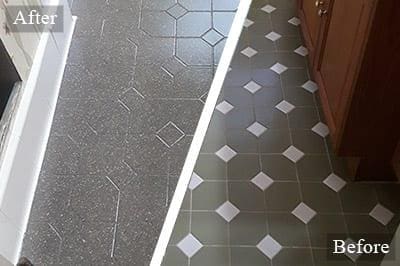 Kitchen Tile Refinishing Washington DC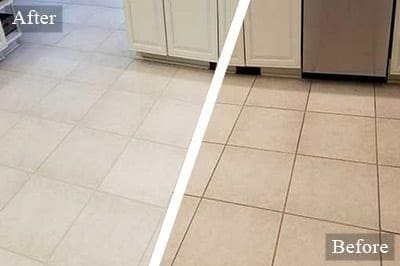 Grout Cleaning in Washington DC
Crack & Chip Repairs in Washington DC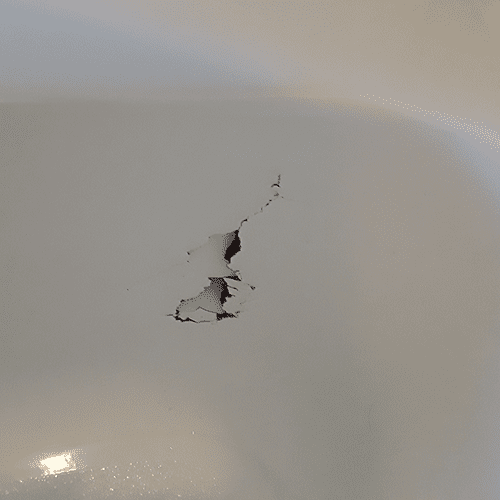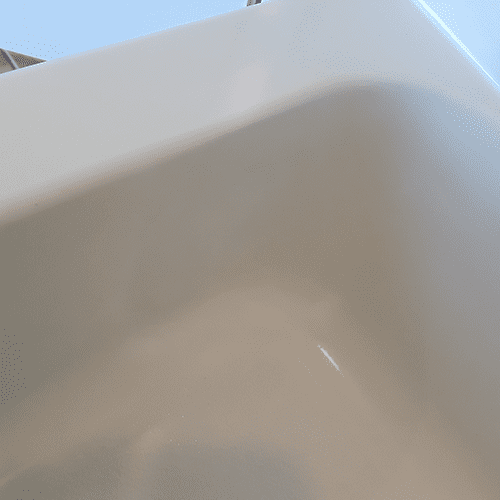 When surfaces in your bathroom or kitchen get cracked, chipped, scratched, or even have holes in them, we can help. Renov8 can repair cracked or chipped tile, cultured marble, fiberglass, and just about any other common household surface. Our repair process is as quick as it is affordable and you can usually use that surface the same day we complete the process. While we're doing the repairs, we can also change the color and style of your surfaces as well.
Surface Materials We Can Refinish
Tile
Cultured Marble
Marble
Porcelain
Plastic
Formica
Ceramic Tile
Laminate
Fiberglass
Metal Furniture
Acrylic
And More!
About Renov8: Resurfacing Professionals In Washington DC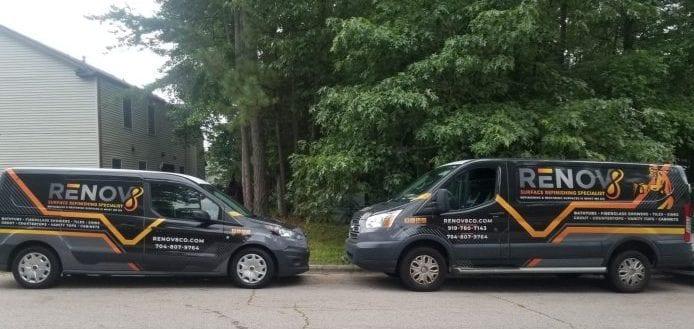 For over a decade, Renov8 has been providing resurfacing & refinishing for kitchens & bathrooms on The East Coast. We are a local, family owned small business, that started in North Carolina and has expanded throughout the east coast. We keep our small business values by treating our employees and customers the same way we have since day one. By providing exception customer services and great results, we hope to continue expanding throughout the country. We can restore the original beauty, or give a new fresh look to, your showers, bathtubs, cabinets, countertops, vanities, and tile. Our services often save customers more than 50% over replacing their bathroom and kitchen surfaces & fixtures.
Check Out Some Of Our Before & After Shots
Renov8 can work on refinishing projects of any size, which means we're just as comfortable resurfacing 100 fiberglass showers in a hotel as we are with resurfacing your bathtub as a homeowner. We help our clients save time and money over the cost of replacement, but without having to sacrifice on quality. You can see some of the actual refinishing work we have done below and in our gallery. Call our team at 202 810-6128 and get a free estimate on your next project in Washington DC.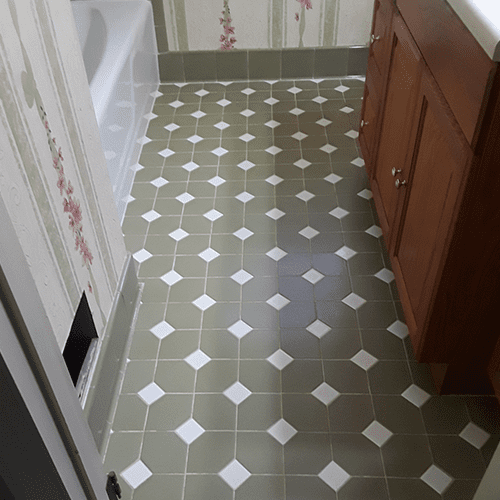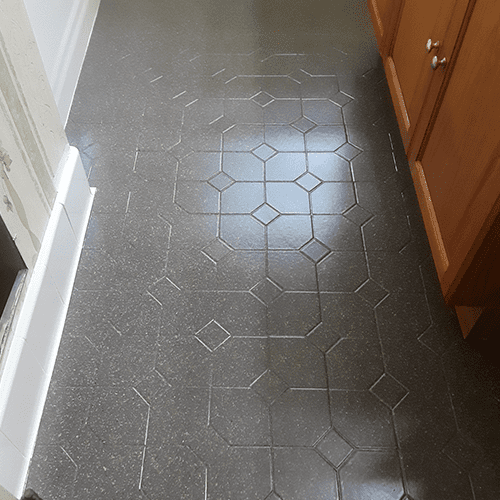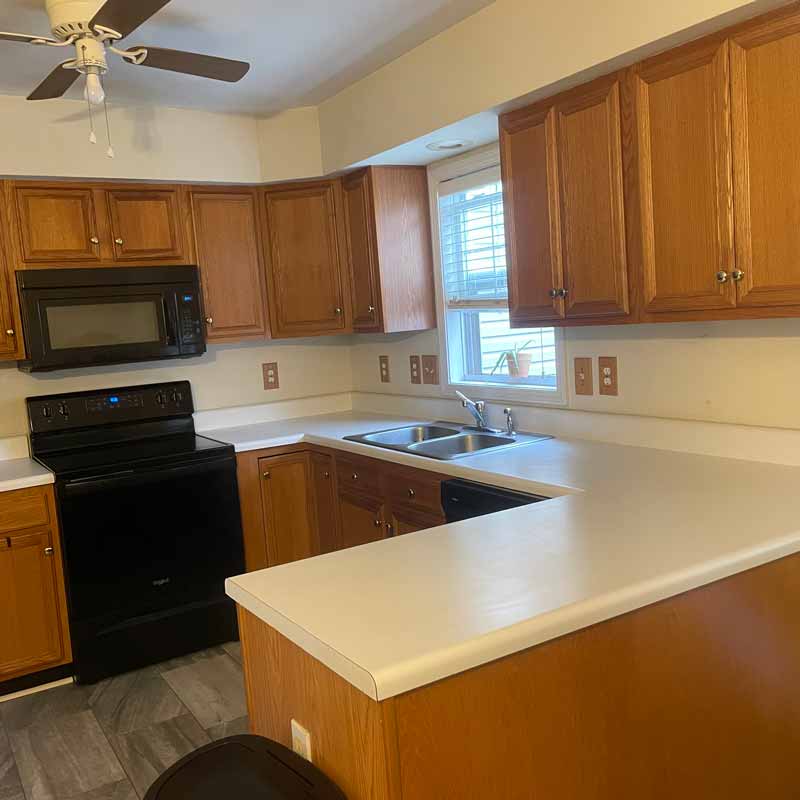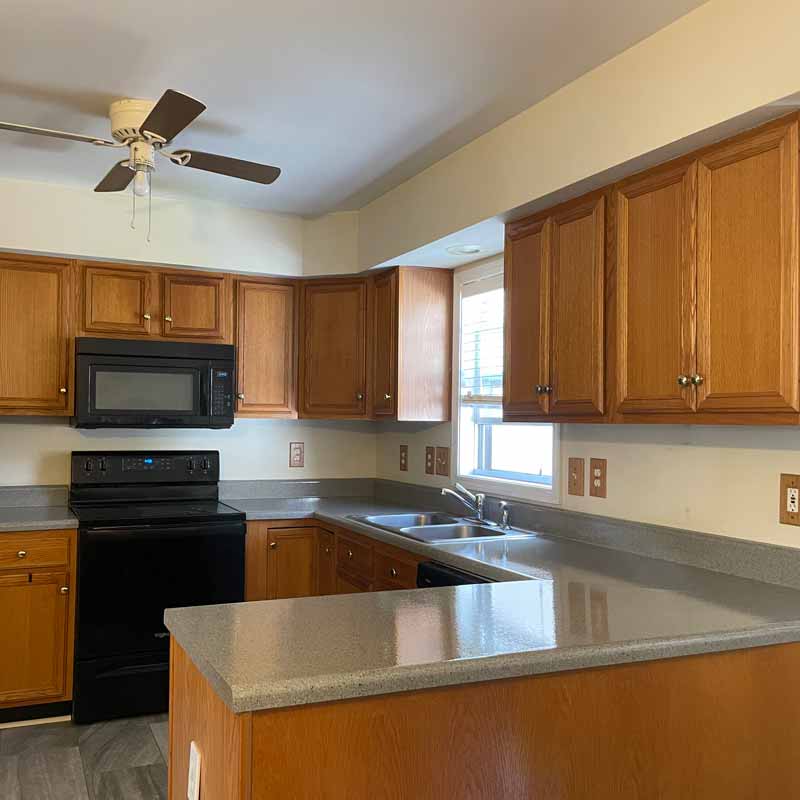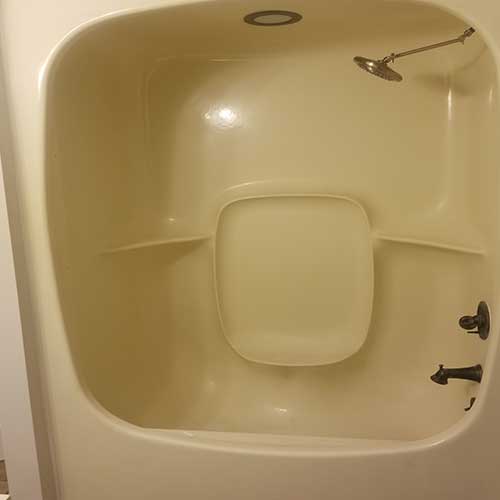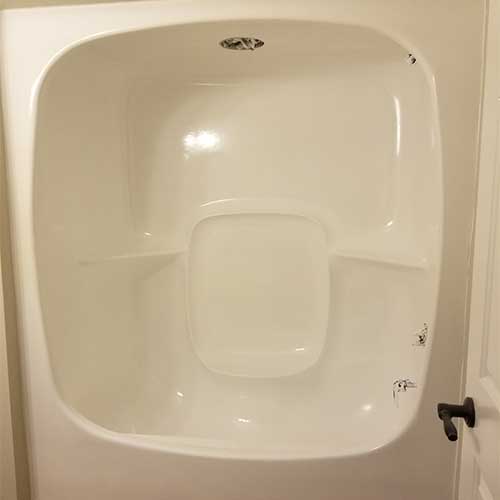 Real Testimonials From Real Customers
All of the reviews on our website are from actual customers, you can see them on Google by clicking the link under their name. You can also see the other reviews these customers have done with other businesses. We want you to know that you can trust the reviews on our website, which is why we make it possible for you to verify them yourself.
Choose Renov8 To Refinish Your Kitchen Or Bathroom in Washington DC
If you are remodeling or renovating your kitchen or bathroom, Renov8 Refinishing Washington DC let Renov8 stretch your budget or give you a fresh new look & feel. We provide resurfacing & refinishing services to residential & commercial clients throughout Washington DC. If you need bathtub refinishing, tile resurfacing, cabinet refinishing, sink repair & resurfacing, fiberglass shower refinishing, tile reglazing, grout cleaning, crack & chip repair, countertop refinishing. vanity top resurfacing and more. For a free estimate on bathtub resurfacing in Washington DC, or any other of our services, call at 202 810-6128.
Renov8 Refinishing Washington DC Provides Service In These Cities & Towns
Foggy Bottom
H Street
Georgetown
Takoma Park
Petworth
Adams Morgan
Southwest Waterfront
Columbia Heights
Lanham
Northwest DC
Spring Valley
Waldorf