Grout Cleaning in Cary, North Carolina
Is the grout between your tiles dirty or stained? Over time, stains build up on your grout and can give it a black or brown look. If the grout in your home is damaged and worn out, it may be time to replace it, but if your grout is dirty, Renov8 can clean it and save you money over the cost of replacing your grout and tile. Get a free estimate on grout cleaning in Cary today.
Renov8 Is Your Trusted Grout Cleaning Company in Cary NC
Cleaning your grout is an arduous process that usually involves a toothbrush, elbow grease, and being on your hands and knees for hours at a time. Often times, people will spend hours cleaning their grout only to find out that their cleaning solutions weren't strong enough to get all of the dirt and stains out of it. Renov8 understands that you have better things to do with your time, which is why we provide high quality, affordable grout cleaning services in Cary. Our Cary grout cleaning professionals use the right tools and have the knowledge to give you beautiful grout that will make you think has just been installed. When you call us for grout cleaning, we can determine if your grout can be cleaned or if it is too damaged and needs to be replaced. If the grout needs replacement, we can make sure to find you the right grout to compliment the tiles you have in your home.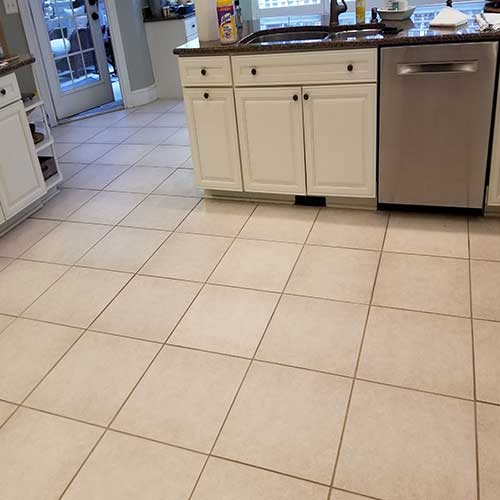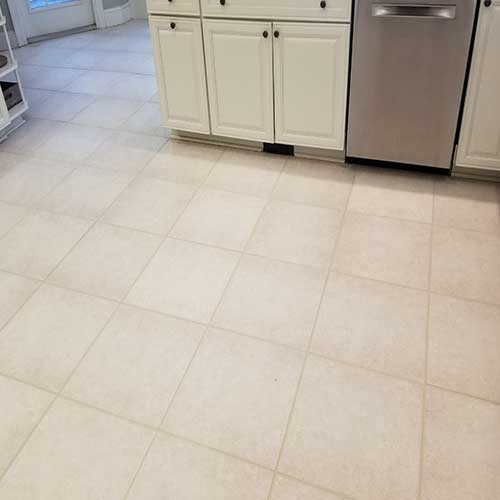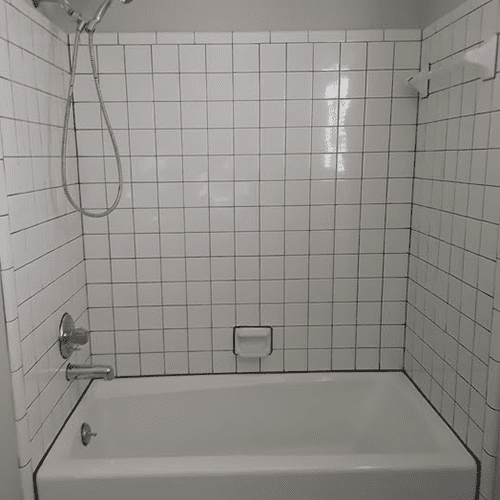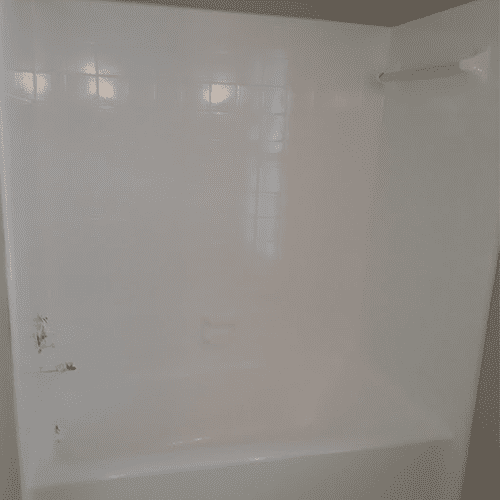 Our Cary Grout Cleaning Services
Grout can be found throughout your home and business in many different areas. Your kitchen & bathroom tiles have grout, but anywhere there is tile in your house, grout is the substance in between them. When it gets dirty, it can be easy to overlook, but once you notice dirty grout, it's hard to not notice it every time you look at it. Renov8 can provide our grout cleaning services in Cary, on any grout that you may have in your property, including:
Kitchen floors, back splashes & counters
Office bathrooms & kitchens
Brick, porcelain & concrete tiling
Outdoor patio areas & pavers
Bathroom walls, floors, showers & bathtubs
Commercial kitchen flooring and counter surfaces
Routine Grout Care & Maintenance In Cary
Once your grout is thoroughly cleaned, we can help keep your grout clean for years to come. We offer a sealing coat for your grout that reduces your maintenance to a minimum. However, if you opt not to get your grout sealed or coated, you will need to provide maintenance for it. This means routinely sweeping and mopping to prevent stains for forming. If you're not sure how often, we can help you develop a plan to keep your grout cleaner, longer.
Contact Renov8 For Grout Cleaning Services in Cary NC
Many people overlook the condition of their grout, but once you notice that you have dirty or stained grout, it is hard not to notice it. Dirty grout can leave your bathroom or kitchen looking drab, but grout cleaning can quickly brighten up the look and feel of a whole room. If you don't maintain & regularly clean your grout, it will become dirty & discolored, which is why Renov8 provides grout cleaning services in Cary, NC. Grout cleaning is just one of the services we offer to our residential and commercial customers, we also have a wide variety of other renovation & resurfacing services. Our resurfacing experts in Cary also offer: countertop refinishing, bathtub refinishing, cabinet refacing, fiberglass shower refinishing, wall tile & floor resurfacing, shower tile refinishing, vanity top refinishing, crack and chip repair, and sink refinishing.
We provide our grout cleaning services in Cary and the rest of the Triangle & Charlotte metropolitan areas. So if you live in Raleigh, Holly Springs, Clayton, Smithfield, Morrisville, Knightdale, Durham, Wake Forest, Apex, Chapel Hill, Garner, Carrboro, Fuquay Varina, or the surrounding areas, we can clean your grout. For a free estimate on any of our resurfacing services contact us online or give us a call at 919-780-7143.